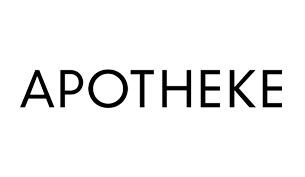 Apotheke - Strawberry Lime 3 Wick Candle
Regular Price
$78.00
Special Price
$40.00
Description & Details
Apotheke Strawberry Lime 3 Wick Candle is fresh Strawberries and sparkling lime combined with basil leaves, pear syrup, and a touch of anise for a truly fresh and sweet fragrance.
This year Apotheke has filled their Market Basket with classic staples as well as an all new fruity twist. A modern updated twist on signature scents. Each elevated fragrance is combined perfectly for a dynamic scent experience that is sure to delight.
Apotheke Candles include extraordinary scents that burn clean, enhancing any room with beautiful, simple design. Apotheke Candles are made in Brooklyn, of a high quality soy wax blend and burn 60 hours.