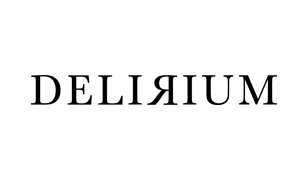 Delirium - Rose Noir & Woods Candle
Description & Details
Delirium Rose Noir & Woods Candle is an arresting gilded bouquet of rich rose damascene, delicately mixed with agarwood & sandalwood. Damask rose dominates, but the underlying woods theme creates a dark rose of dreams.
Delirium Candles are hand-poured in Los Angeles, into a sleek black vessel, complete with a black debossed logo designed snuff lid. Delirium scents are meant to elicit a calculable (conscious and/or subconscious) response when experienced; possibly a state of uncontrolled excitement or emotion. Intoxicating, familiar, mysterious, arresting, unconventional, magnetic, hypnotic. Delirium.
Customer Reviews
Completely Intoxicating!

I'm a creature of habit. I've loved the same LeLabo candle for over 12 years. I have found my new, highly addictive, rich, elegant, warm and completely intoxicating, favorite new scent.
Both feminine and masculine, it combines warm woods with authentic rose to create the perfect cozy escape.