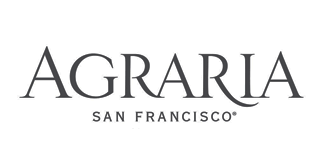 Agraria - Dolce Monique Lhuillier Diffuser Refill
Regular Price
$84.00
Special Price
$55.00
Description & Details
Agraria Dolce Room Diffuser Refill is sweet, ripe Seville oranges and lush, fragrant lilies beckon, a lavishly romantic pairing. Red currants, jasmine, rose and amber add intrigue with tart berry and floral layers.
The scent diffuses through 3 sola flowers, made one at a time, by skilled artisans using the dried peel of the sola plant that is sewn onto a cotton wick. In keeping with the Agraria definition of "from the earth", sola flowers are a natural material and environmentally friendly. As the perfumed essential oils are absorbed through the cotton wick, the petals will change to the color of the oil and the bouquet will stay fragrant up to one year. As an alternative to the sola flowers, 20 Diffuser Reeds are also included, as well as a glass tray, all nestled in a gold foil-lined gift box.
Agraria Diffusers, Petite Diffusers, Room Spays and Scented Candles are formulated to mix and mingle marvelously. All fragrances smell as beautiful as they look. Exquisite packaging and custom-designed fragrance patterns establish Agraria as the ultimate for those who wish to live and gift luxuriously.