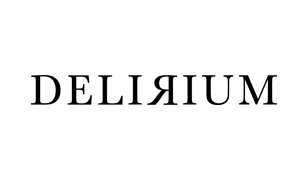 Delirium - Suede & Smoke Candle
OUT OF STOCK
This product is out of stock from the manufacturer with no current ETA available.

We are sorry for any inconvenience. Please click on the button below to be notified when this product returns.
Description & Details
Delirium Suede & Smoke Candle is a smoldering vaporous mingling of tobacco leaves, moss, papaya, lapsang souchong dark tea & green manda. Unwind in your favorite worn leather chair in a library full of classics.
Delirium Candles are hand-poured in Los Angeles, into a sleek black vessel, complete with a black debossed logo designed snuff lid. Delirium scents are meant to elicit a calculable (conscious and/or subconscious) response when experienced; possibly a state of uncontrolled excitement or emotion. Intoxicating, familiar, mysterious, arresting, unconventional, magnetic, hypnotic. Delirium.
Customer Reviews
Another Manly Scent--But The Ladies Will Approve!

I agree with Larry--a very masculine scent, perfect for a large house. This is my OTHER favorite Delirium candle, along with Firewood & Whiskey. Just YUM.

A sophisticated mash up off all things manly!

Wow. That is the first reaction to this most masculine and unusual scent. This has been my favorite for MANY years, and it is hard for me to burn anything else. It is VERY strong, and not recommended for a very small room, as this candle can fill a whole house! All of the Delirium Candles are strongly scented. A sophisticated mash up off all things manly.