Product Gardenia Demi Candle you are trying to view is not available anymore.
Other products from the Rigaud Candles category.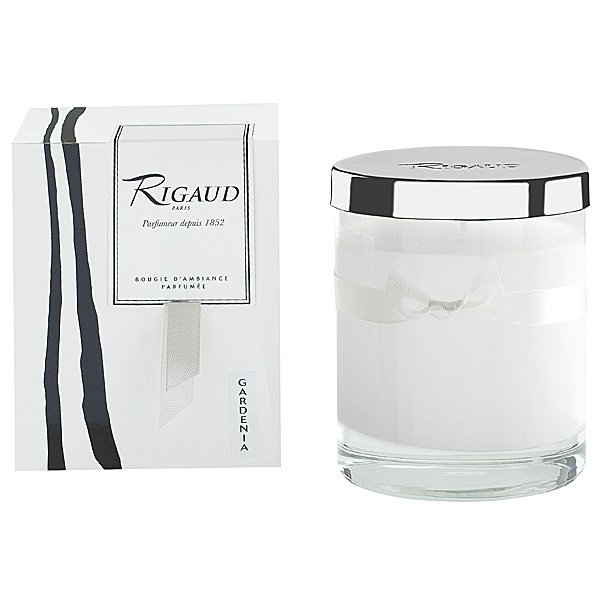 Description & Details
Rigaud Gardenia Demi Candle is the finest, white gardenia scent in the world. Let Rigaud introduce you to charm and voluptuousness, evoking a floral bouquet blending the scents of white flowers with the green fresh notes of Provence rose. A timeless enveloping sweetness expresses itself in the midst of the contemporary lifestyle.
Rigaud has been producing scented candles for more than half a century. Each candle is hand-poured and inspected to insure a premium quality product. Rigaud Candles burn evenly, without leaving any deposit on the glass and they do not tunnel, unlike hard wax candles. Each candle comes with a silver "snuffer" lid.
Here's a list of related searches:
Below are our recommended products for you.