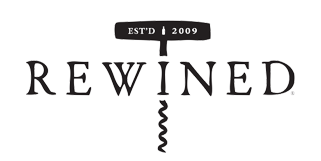 ReWined - Sauvignon Blanc Candle
Description & Details
ReWined Sauvignon Blanc Candle is a blend of fresh mown grass, basil, mint and grapefruit.
Each ReWined Candle has been handcrafted from a re-purposed wine bottle. The fragrances are carefully blended to mimic the flavors and aromas found in your favorite varietals of wine. Hand poured soy wax candles burn up to 80 hours.
Customer Reviews
Crisp and Fresh Scent

Even though I bought this from another source, I wanted to give a review here. Just to give you an idea of the scents I like, I absolutely love the Voluspa Crisp Champagne. I can't stand anything that smells like a "Fresh Linen" or "Ocean Breeze", and I don't like anything from Yankee Candle (except maybe Greenhouse or Sun & Sand).
The ReWined Sauvignon Blanc scent is very crisp and subtle. The dominant scent in this is cut grass. Can't smell much of the grapefruit or basil undertones. When burning, it leaves a very fresh and clean scent throughout the house, without being overpowering. Would definitely purchase this again.