Product Golden Coast Incense you are trying to view is not available anymore.
Other products from the Diffusers category.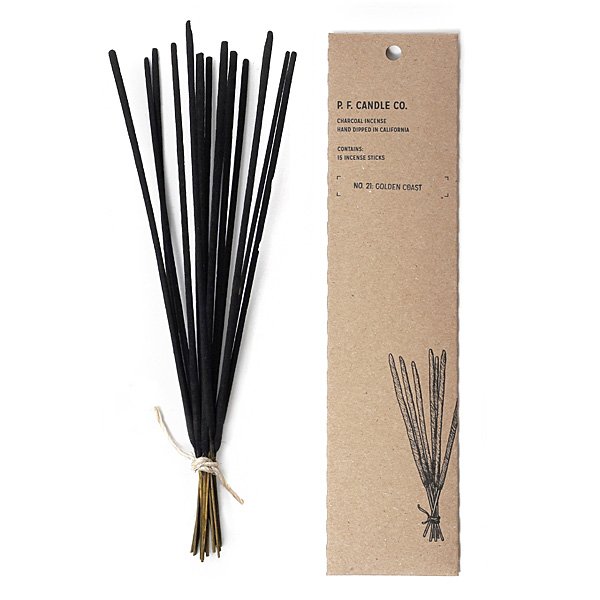 Description & Details
P.F. Candle Co. Golden Coast Incense is Inspired by California's coast - notes of salty sea air, redwood, eucalyptus, and a heart of white lavender. This invigorating scent is infused with essential oils of sage and palo santo. Top Notes: eucalyptus, sea salt air, lime. Heart: white lavender, sage. Base: redwood, fir, palo santo.
P.F. Candle Co. Incense is kraft packaged & includes 15 incense sticks, measuring 10.75" long & burns for about 1 hour, although the scent longevity can last for 2-4 hours, depending on room size. P.F. incense fills small to large spaces nicely, from bedrooms and living rooms to spaces with high ceilings. The charcoal-based incense is hand-dipped in Los Angeles using fine fragrance oils and dipropylene glycol (DPG), a synthetic base commonly found in body care and home fragrance products.
Below are our recommended products for you.