Product Ambra Nera Oval Gift Set you are trying to view is not available anymore.
Other products from the Gift Sets category.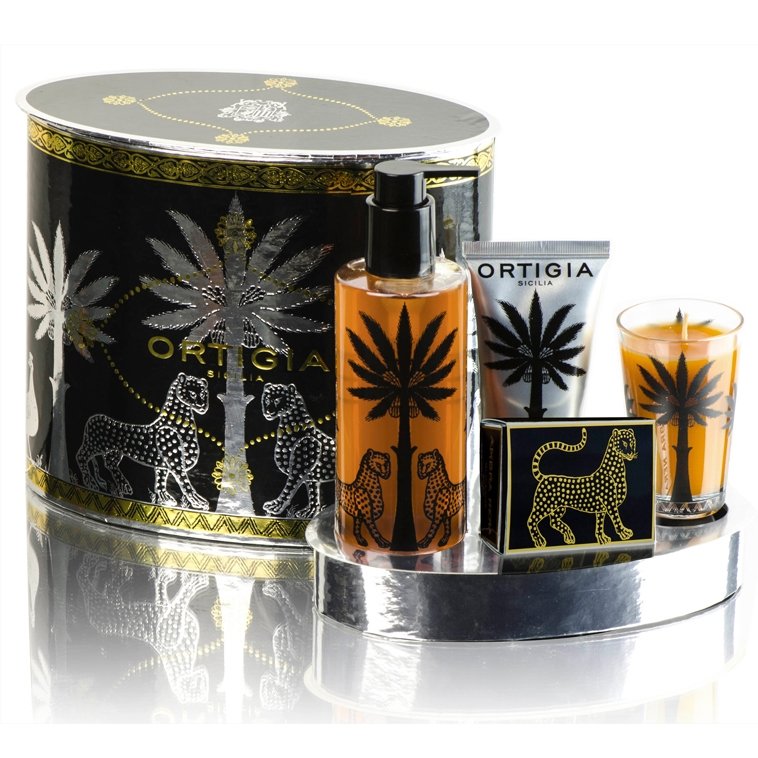 Description & Details
Ortigia Sicilia Ambra Nera Oval Gift Set is a keepsake printed and silver lined box containing a selection of the best selling Ortigia products in the musky scent of amber and spice. Includes: 1 Shower gel 250ml - 8.5 fl.oz., 1 Cone candle, 1 Single soap 40g, 1 Hand cream 80ml - 2.7 fl. oz.
Ortigia Sicilia is a small Italian soap and scent company founded in Sicily in 2006 by Sue Townsend. The luxurious range scented products are formulated using natural products indigenous to Sicily and inspired by the aesthetics, colours and scents of Italy's most historic and tropical region.
Below are our recommended products for you.