Product Lover in Jerusalem Candle you are trying to view is not available anymore.
Other products from the website category.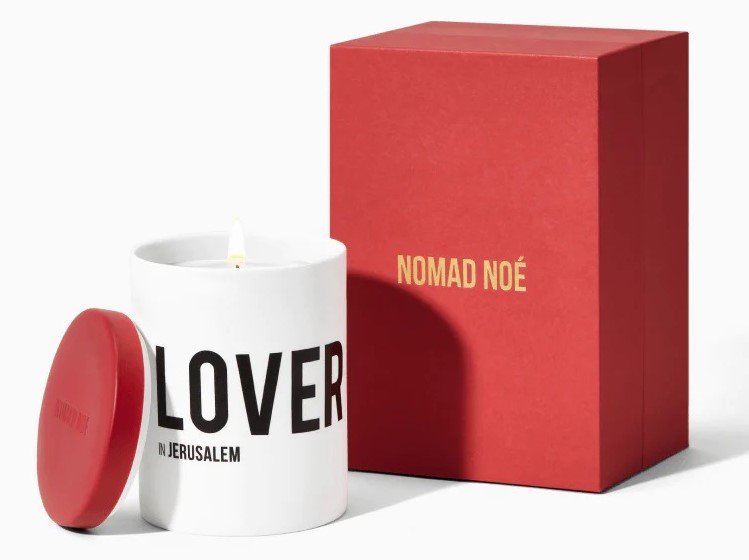 Description & Details
Nomad Noé Lover in Jerusalem Candle: Grounded in hearth heated by the Mediterranean sun, you are wrapped in a gentle breeze from a quiet sea. Its fragrance, reminiscent of its journey and your own path through the hills of majestic fig and groves of golden orange trees.
In what may be the holiest quest of all, to realize and offer true love for oneself, you ascend to the epicenter in the City of Peace. You awaken in your oneness with the universe, honoring legacies and faiths but transcending all beliefs. And while you know it is simply a spot of rest, it is one worthy of celebrating. A moment of time becoming infinite through the love found for yourself.
Nomad Noé scented candles are inspired by journeys of unconventional historical figures. The scents are crafted in Grasse, France and the candles are hand-poured in the USA with a blend of vegetable waxes. Each candle is presented within delicate matte porcelain to create a hypnotic glow when burning, while the brightly colored lid and empowering slogan injects a sense of vibrancy and joy to your space. Vegan and cruelty free.
Below are our recommended products for you.