Product Hero in Niani Candle you are trying to view is not available anymore.
Other products from the website category.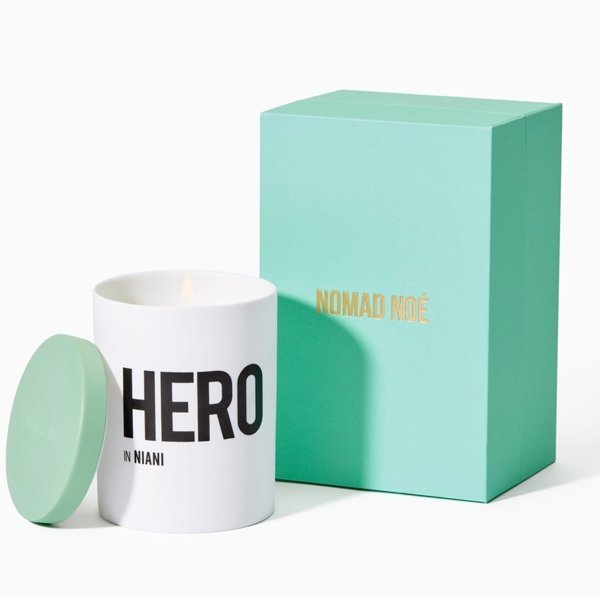 Description & Details
Nomad Noé Hero in Niani Candle: a journey within in preparation for an adventure far greater than self. Smells like: creamy vanilla, toasted tonka beans, a sweet yet subtle tasty delight. Benefits: Elevation. Purposeful awakening. 
Nomad Noé scented candles are inspired by journeys of unconventional historical figures. The scents are crafted in Grasse, France and the candles are hand-poured in the USA with a blend of vegetable waxes. Each candle is presented within delicate matte porcelain to create a hypnotic glow when burning, while the brightly colored lid and empowering slogan injects a sense of vibrancy and joy to your space. Vegan and cruelty free.
Below are our recommended products for you.