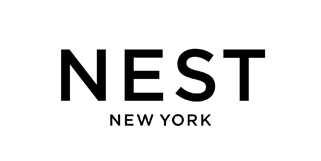 Nest - Amalfi Lemon & Mint Deluxe Candle (x Gray Malin)
Supply Chain Delays
Due to Covid-19, many manufacturers are experiencing supply chain delays. As a result, this product is temporary out of stock with no ETA.

We are sorry for any inconvenience this has caused.
Description & Details
Nest x Gray Malin Amalfi Lemon & Mint Deluxe Candle by NEST Fragrances: zesty lemon and orange bergamot are blended with freshly picked mint and a hint of driftwood, evoking the essence of Italy's Amalfi Coast.
NEST New York partnered with internationally renowned fine art photographer Gray Malin to transport you to one of Italy's most breathtaking destinations with this special-edition Amalfi Lemon & Mint 3-Wick Candle.