Product Velvet Pear Diffuser Refill you are trying to view is not available anymore.
Other products from the Diffusers category.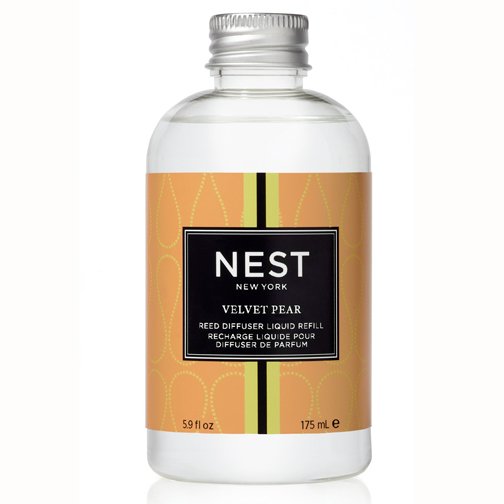 Description & Details
Nest Velvet Pear Diffuser Refill is a mellow scent that blends Anjou pear and crisp apple with lemon and hints of peony accented with white musk and amber.
Nest Diffusers are carefully crafted with the highest quality fragrance oils and are designed to continuously fill your home with a lush, memorable fragrance. Nest's alcohol-free formula releases fragrance slowly and evenly into the air for over 90 days. To intensify fragrance, occasionally flip the reeds over.
Here's a list of related searches:
Below are our recommended products for you.