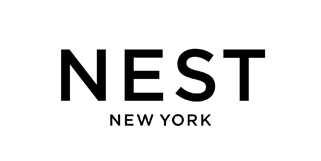 Nest - Pura Smart Home Fragrance Diffuser
OUT OF STOCK
This product is out of stock from the manufacturer with no current ETA available.

We are sorry for any inconvenience. Please click on the button below to be notified when this product returns.
Description & Details
Nest Pura Smart Home Fragrance Diffuser powered by Pura fills your home with bestselling NEST New York fragrances. The app-based device connects to your phone, allowing you to set your scent schedule, swap between scents, and adjust intensity from anywhere. The set includes a Grapefruit Fragrance Vial: A sparkling fragrance that blends pink pomelo grapefruit and watery green nuances with lily of the valley and coriander blossom and a Bamboo Fragrance Vial: An enchanting fragrance that blends flowering bamboo with white florals, sparkling citrus, and fresh green accords.
Laura Slatkin's Nest Fragrances are a line of products that are considered everyday fragrances for the home. Let Laura into your home and enjoy all the expertise the Queen of home fragrance has to offer!