Product Linen Diffuser you are trying to view is not available anymore.
Other products from the Nest Fragrances category.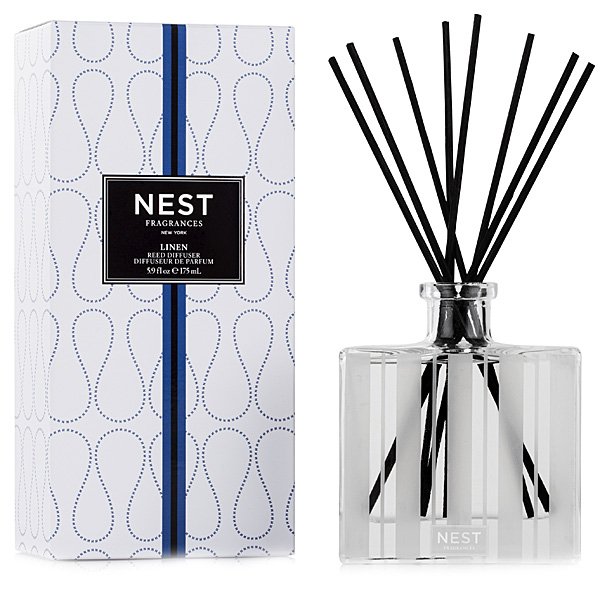 Description & Details
Nest Linen Diffuser is imagining the aroma of freshly laundered linens billowing in a summer breeze against a backdrop of delicate blooms. Notes of apple blossom and white orchid enhance the fragrance with a hint of floralcy.
Nest Diffusers are carefully crafted with the highest quality fragrance oils and are designed to continuously fill your home with a lush, memorable fragrance. Nest's alcohol-free formula releases fragrance slowly and evenly into the air for over 90 days. To intensify fragrance, occasionally flip the reeds over.
Here's a list of related searches:
Below are our recommended products for you.