Other products from the Diffusers category.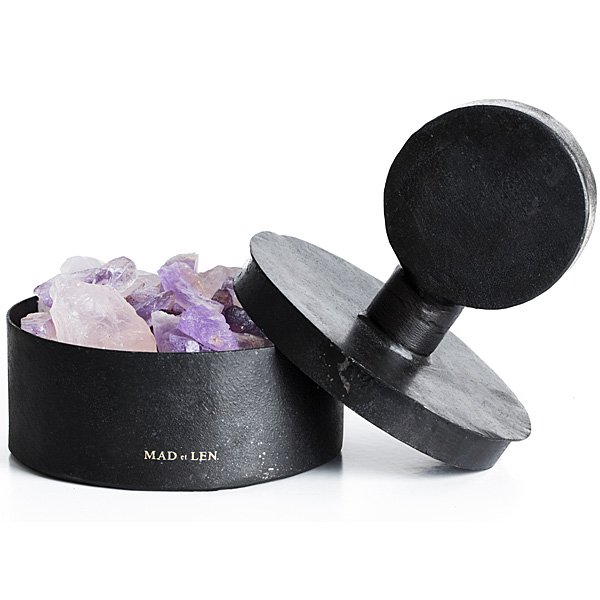 Description & Details
Mad et Len Black Champaka Potpourri is a special edition pink tourmaline and amethyst potpourri infused with Black Champaka fragrance, a flowering tree, native to India and Java. Black Champaka scent combines the floral-fruitiness of magnolia with the penetrating aromatic spiciness of star anise.
Mad et Len Special Edition Black Champaka Potpourri features scent-infused pink tourmaline & amethyst crystals nestled in Mad et Len's limited edition hand-forged blackened iron vessel, which features a circular knobbed "Totem" lid. The item comes gift-boxed with a 1oz. bottle of perfumed oil. Once every three weeks, refresh the crystals with a few drops of oil to keep the scent flowing.
Below are our recommended products for you.