Product Tarantella Medium Candle you are trying to view is not available anymore.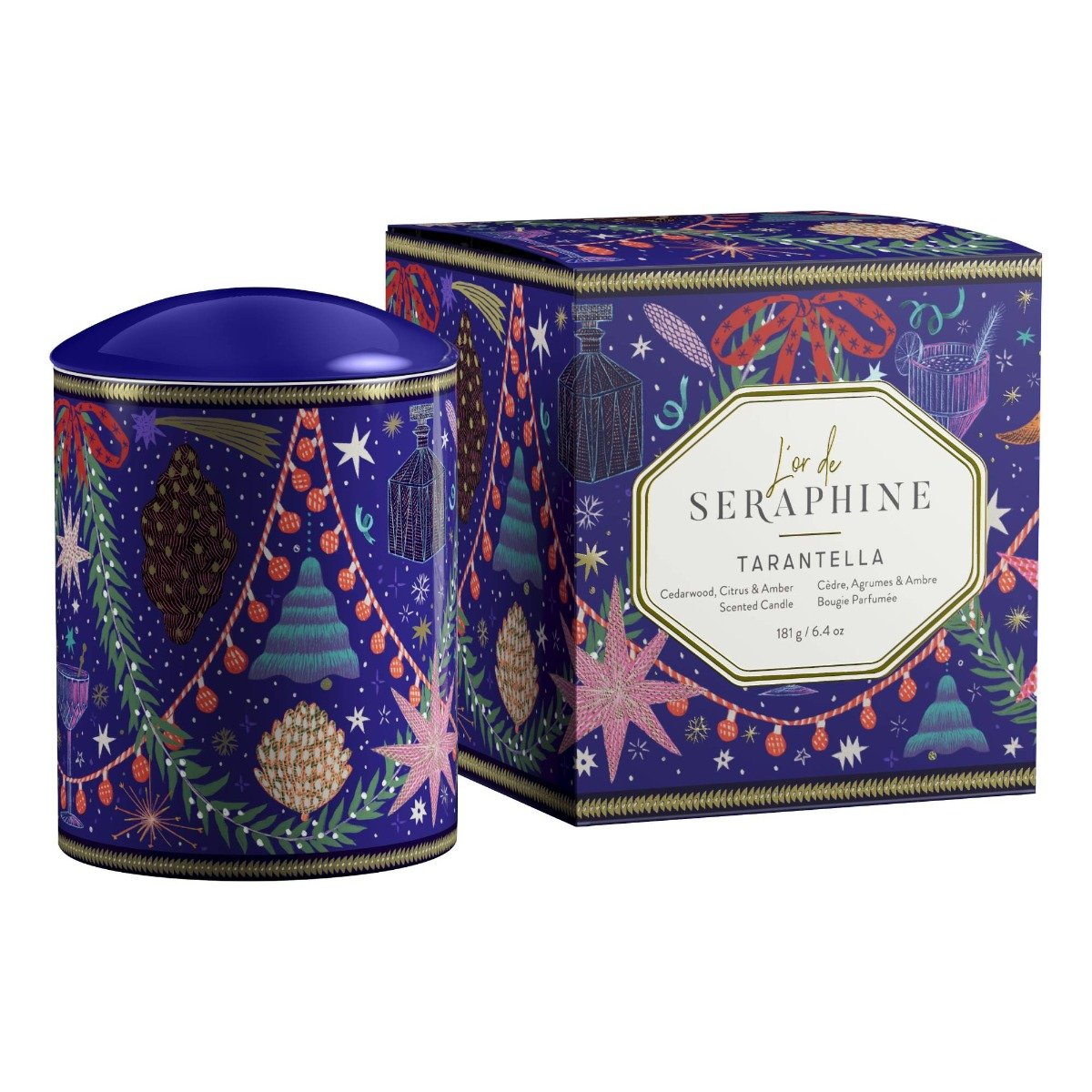 Description & Details
L' or de Seraphine Tarantella Medium Candle is warm and woody. Cedarwood, citrus and amber. Putting the topper on the tree. A second cup of eggnog.
L' or de Seraphine "The Holiday Collection" - they say: There's no place like home for the holidays. From cozy fireplaces and tree trimming to family dinners and snowy mornings, this collection makes everything a little cozier, happier, and merrier. To create these stunning prints, we worked with artist Paulina Vårregn who paints textile and pattern designs out of her studio in Slovakia. In this collection, Paulina explored a whimsical take on the most cherished moments of the holiday season with a nod to The Nutcracker. L'or de Seraphine Candles are presented in ceramic containers designed with patterns & color palettes of internationally awarded design houses. The unique fragrance blends complement the decorative vessels that they are in in order to transform your mood and create an ambiance. L'or de Seraphine candles feature a sustainably sourced palm blend as well as fragrances containing essential oils and fragrant florals inspired by ancient rituals.
Below are our recommended products for you.