Other products from the Ceramic Candles category.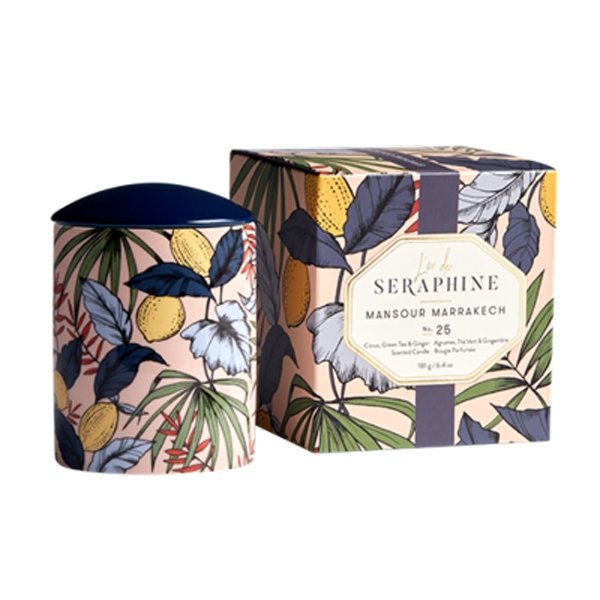 Description & Details
L' or de Seraphine Large Mansour Marrakech Candle is an exotic paradise, complete with bright sun, fragrant palms, and fresh, ripe citrus. Infused with essential oils, and featuring notes of bergamot, ginger dusted citrus, and touches of apple, juniper and clove above peppered jasmine and tobacco, No. 25 is a complex scent that both energizes and excites the senses.
L'or de Seraphine Candles are presented in ceramic containers designed with patterns & color palettes of internationally awarded design houses. The unique fragrance blends complement the decorative vessels that they are in in order to transform your mood and create an ambiance.
L'or de Seraphine candles feature a sustainably sourced palm blend as well as fragrances containing essential oils and fragrant florals inspired by ancient rituals.
Below are our recommended products for you.