Product Aurora Diffuser you are trying to view is not available anymore.
Other products from the Ceramic Candles category.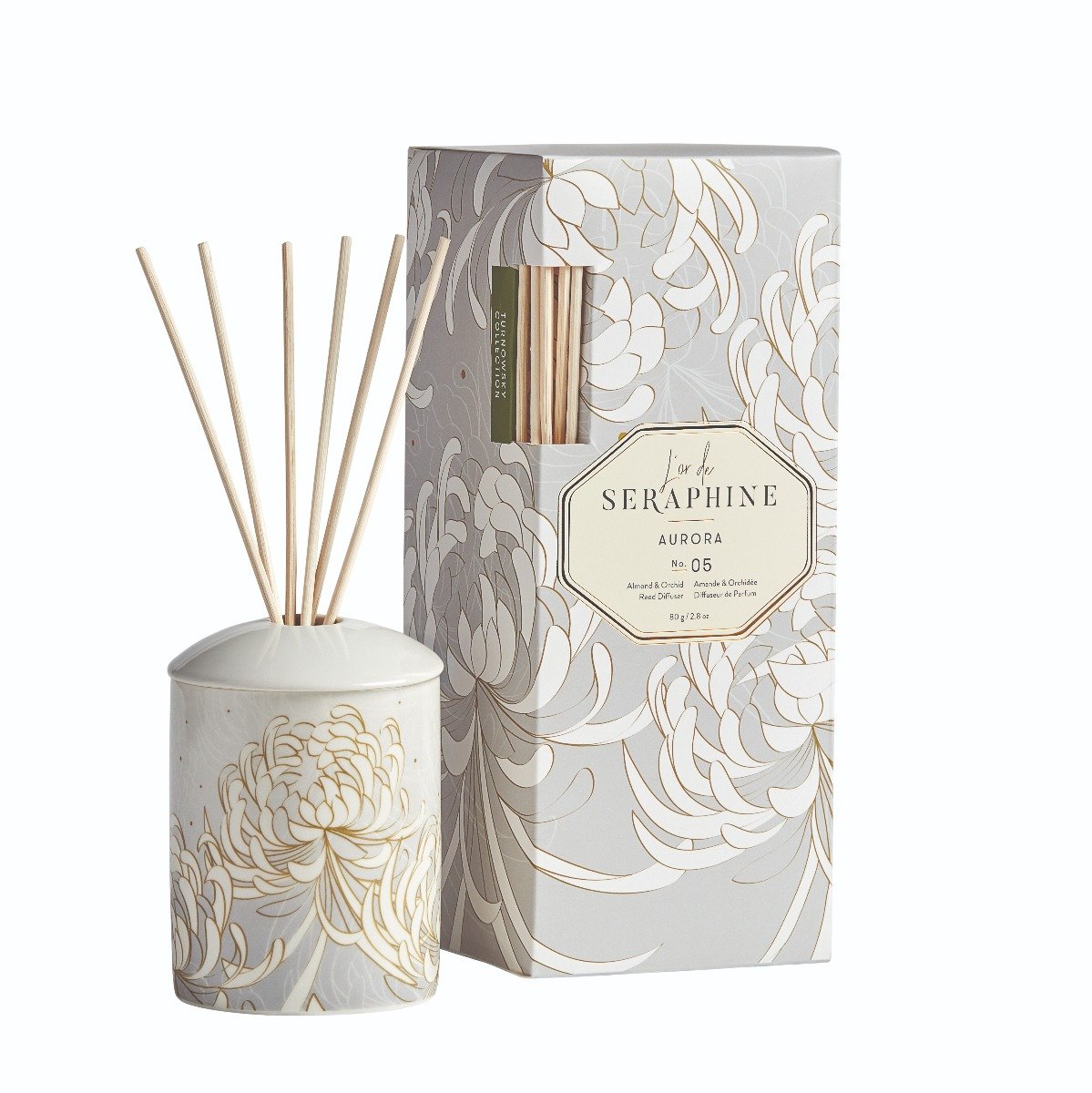 Description & Details
L' or de Seraphine Aurora Diffuser: the sun peeks through an open window as an almond tart bakes in the oven.  The sweet smell of orchid fills the air as it drifts in from the garden. Infused with essential oils, and featuring notes of almond, vanilla, and orchid, No. 05 is both fresh and soothing.
L'or de Seraphine Diffusers are housed in printed ceramic vessels designed with patterns & color palettes of internationally awarded design houses. The unique fragrance blends complement the decorative vessels that they are in in order to transform your mood and create an ambiance. 
Below are our recommended products for you.