Other products from the LAFCO Candles category.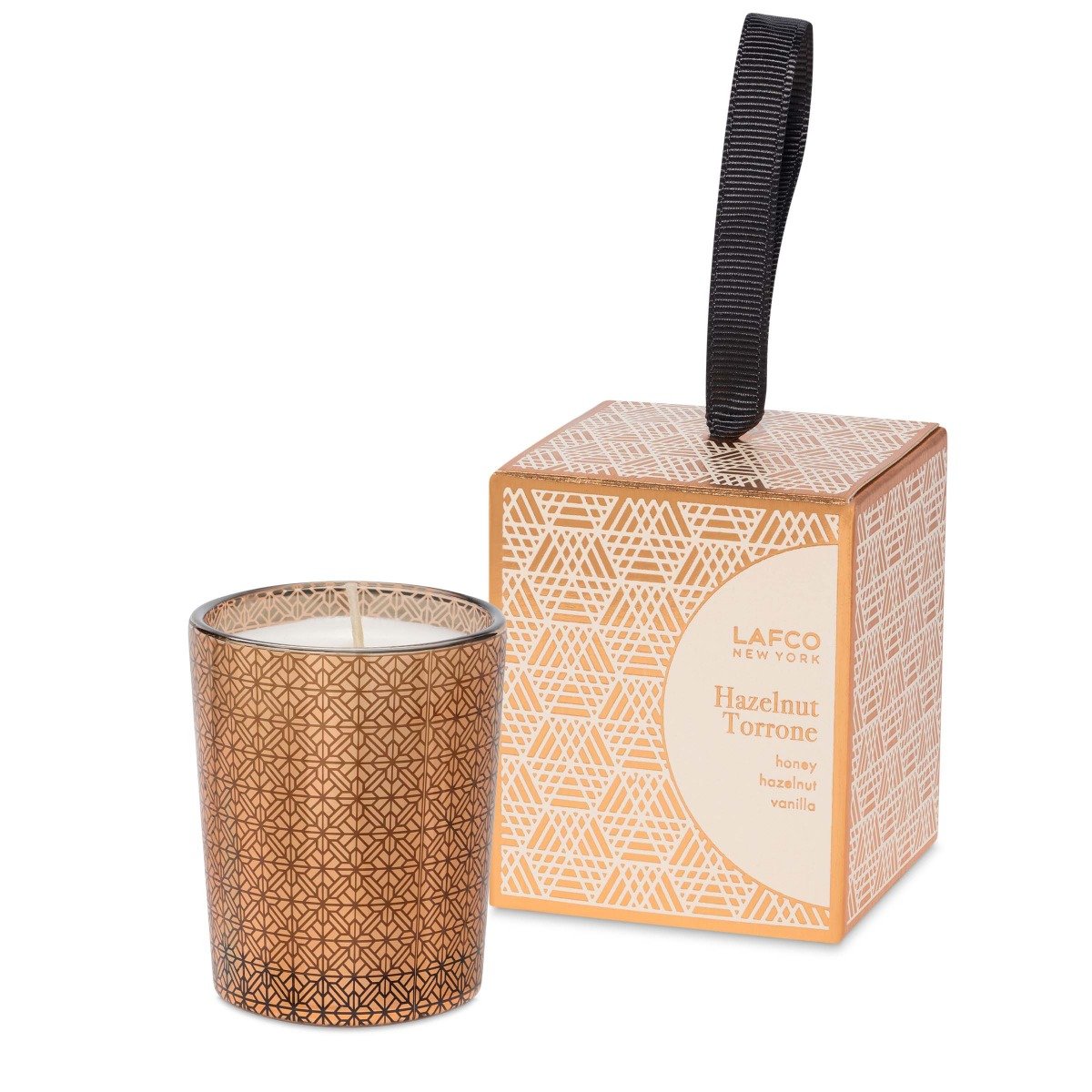 Description & Details
LAFCO Hazelnut Torrone Votive Candle (honey|hazelnut|vanilla): The mouth-watering aroma of a traditional Italian confection is created by combining the essence of slow-roasted hazelnuts coated in dark honey folding gently into a velvety mixture of sugar and sweet vanilla. A delectable scent that pays homage to a charming, old-world holiday tradition.
The LAFCO Holiday 2022 Collection is exquisite and completely breathtaking. LAFCO takes Holiday cheer to a new level with brilliantly re-imagined takes on seasonal staples. Spark something magical...
Below are our recommended products for you.