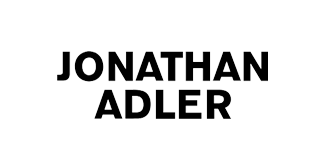 Jonathan Adler - Hashish Candle
Description & Details
Jonathan Adler Hashish Candle is scandalously scented with black currant, green apple, wormwood, patchouli and moss. Earthy but couture – it's a tempting taboo to inhale! And when the candle burns out...the porcelain vessel makes the perfect stash box.
Hashish Candle is encased in a porcelain vessel embossed with Marijuana leaves that glow as the candle burns. Complete with porcelain extinguisher lid. Bring home a Hashish Scented Candle today!
Customer Reviews
You will love it

Another of my most favorite ever candles, I was lucky and got two for Christmas.
I don't smoke, and it doesn't smell anything like pot. But is one of the most incredible fragrances out there... I haven't tried any other Adler candles, am hooked on this one.
The throw on the candle is like no other I have had, the vessel is nice as well.
But this will always be one of my most favorite candles.
I wish I could describe the fragrance, like nothing else out there... not harsh or over bearing... but definitely makes a statement. I have one in my office at work on a candle warmer, I have to cut it off after about an hour, the whole office starts to notice it and wants to borrow it for their office.....