Product Brass Edie Match Strike you are trying to view is not available anymore.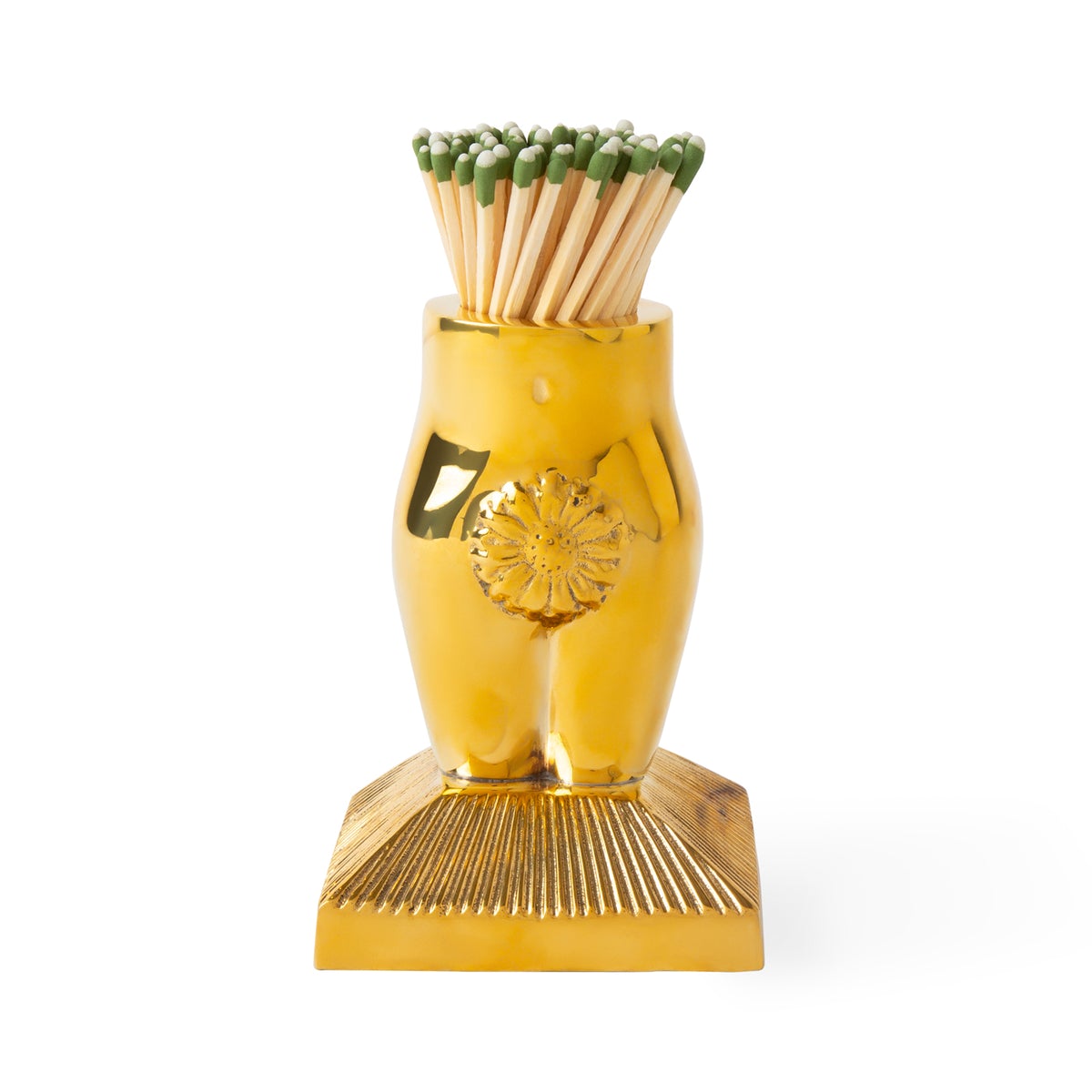 Description & Details
Jonathan Adler Brass Edie Match Strike is the perfect mix of form and function—a provocative solid brass sculpture featuring a frictional base that ignites strike-anywhere matches. A luxe addition to any candlescape, our Brass Edie Matchstrike is a glamorous gift for a hostess who has everything and the very thing you never knew you needed (but trust us—you definitely do!).  
Hand-cast in solid brass from a clay model sculpted by Jonathan and his team in our Soho studio. Like a fine wine or your favorite leather jacket, our brass only gets better with age. Over time, the polished brass will develop a rich natural patina. If desired, use a microfiber cloth to buff out fingerprints. If you have no patience for patina, use a brass polish.
Here's a list of related searches:
Below are our recommended products for you.