Other products from the Bath & Body category.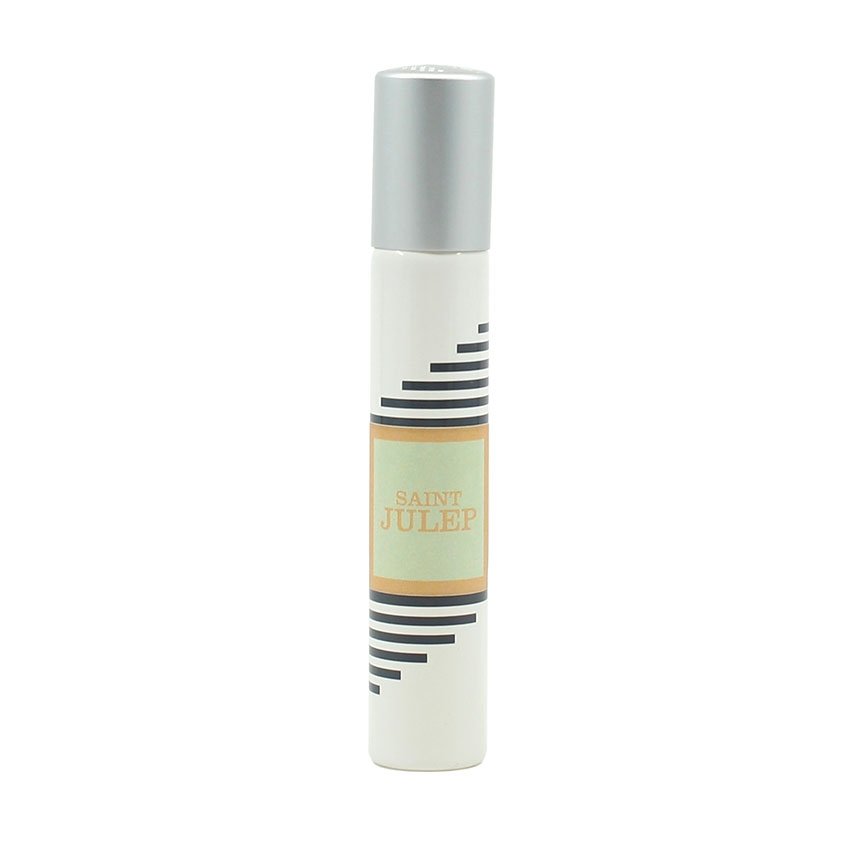 Description & Details
Imaginary Authors Saint Julep 14ml Eau de Parfum: On the outskirts of Clarksdale, Mississippi, at the end of a secluded dirt road sat a small ramshackle church. It was not a place of worship but rather where many went to seek refuge during impoverished times. Legend has it the structure was transported to the wild mint field by hand, hoisted on the shoulders of two dozen men. The outside remained simple and nondescript but the interior was aglow with pilfered neon signs, Christmas lights, and a jukebox donated by the sheriff's son. It was a distinctly secular place where locals who knew where to find it could share moonshine, socialize, and dance their troubles away. They called their ramshackle juke joint Saint Julep and the oral histories compiled within paint a picture of that magical place where "the smiles was always free and salvation had the distinct smell of sweet mint." Notes: Sweet Mint, Tangerine, Southern Magnolia, Bourbon, Grisalva, Sugarcube and Crushed Ice.
Imaginary Authors is born from the concept of scent as art and art as provocation. Like a good book, these unisex perfumes are meant to inspire you. In these bottles are layered narratives that are sure to generate stirring conversation, fragrances that might be capable of changing the course of your own personal story. They not only invigorate and intoxicate, but also take you to new places. Each Imaginary Authors fragrance follows a compelling storyline peppered with intriguing twists. These are scents to curl up with, to share with friends, to take with you wherever you go, and to return to again and again for a uniquely transcendent experience.
Below are our recommended products for you.