Product Cape Heartache Candle you are trying to view is not available anymore.
Other products from the website category.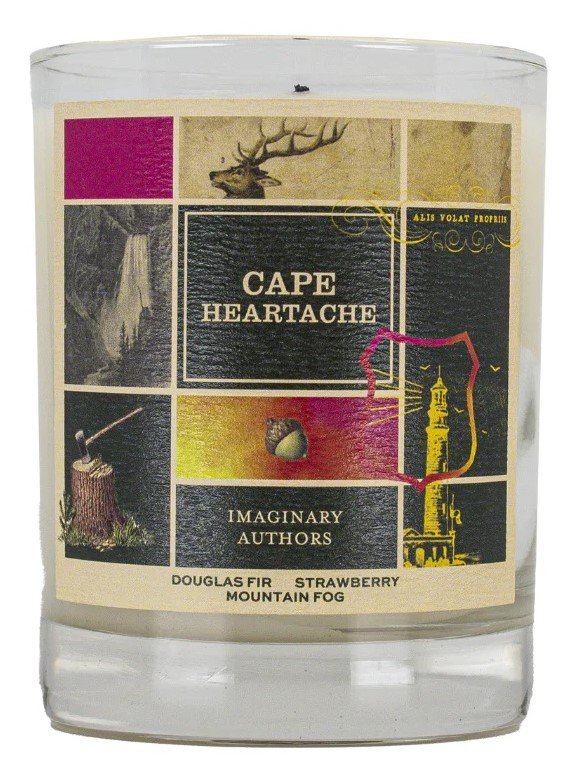 Description & Details
Imaginary Authors Cape Heartache Candle is the lone American contribution to Philip Sava's wildly popular series of exploration novels. It is based loosely on an expedition he made to the Pacific Northwest as a teenager in 1881 and is generally regarded as the most candid of his works. Revolving around a homestead he built in a coastal grove of old growth trees, the novel documents his romance with a young woman who was a descendent of the Nehalem Indian Tribe. Its themes of leaving the familiar and finding comfort and solace in a new place still resonate today. Notes: Douglas Fir, pine resin, Western Hemlock, vanilla leaf, strawberry, old growth, mountain fog.
Imaginary Authors is born from the concept of scent as art and art as provocation. Like a good book, these unisex scents are meant to inspire you with layered narratives that are sure to generate stirring conversation, fragrances that might be capable of changing the course of your own personal story. They not only invigorate and intoxicate, but also take you to new places. Imaginary Authors Candles follows a compelling storyline peppered with intriguing twists. These are scents to curl up with, to share with friends, to take with you wherever you go, and to return to again and again for a uniquely transcendent experience.
Below are our recommended products for you.