Product Hide & Smoke Candle you are trying to view is not available anymore.
Other products from the website category.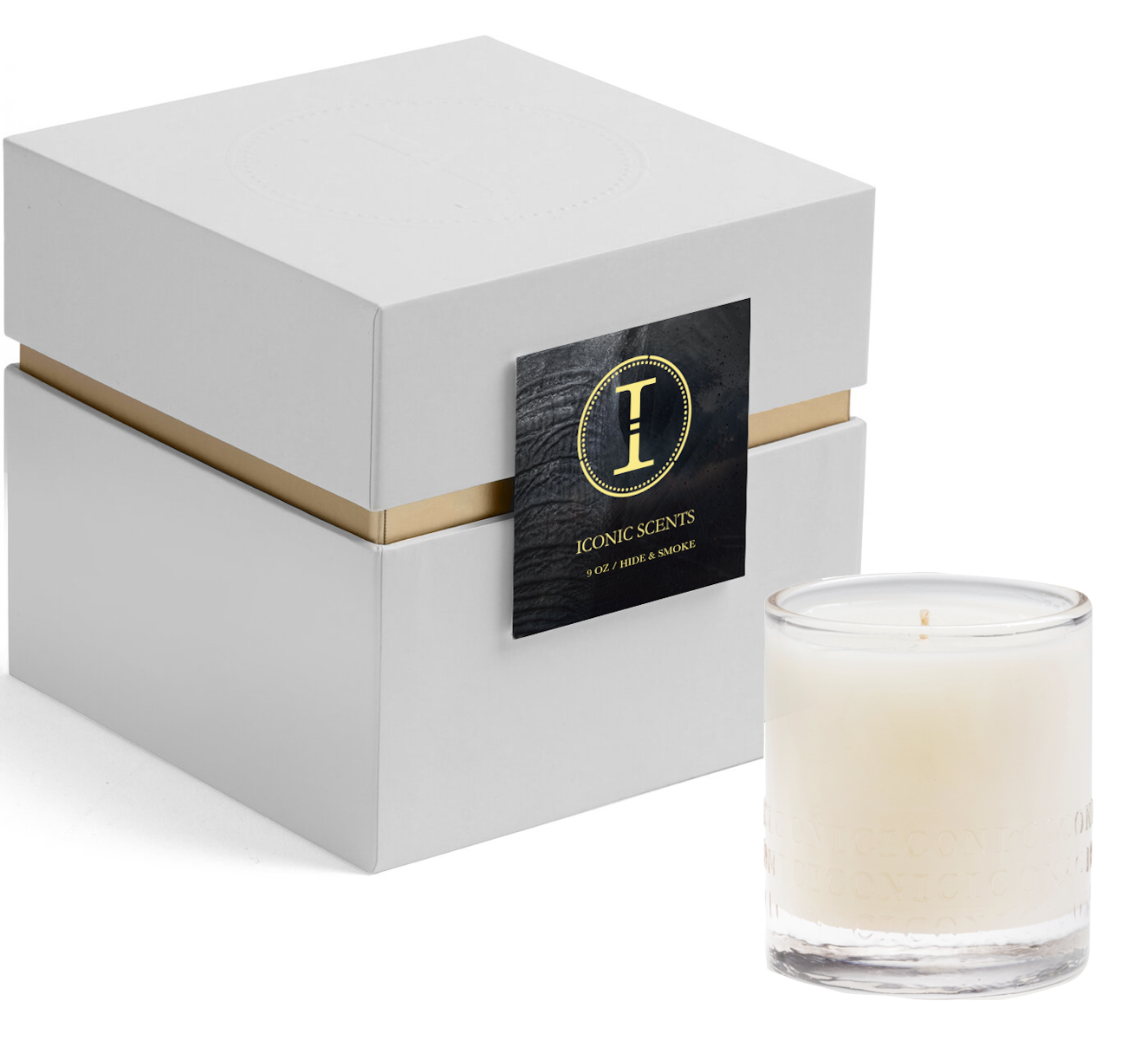 Description & Details
Iconic Hide & Smoke Candle was inspired by the raw landscapes and effervescent beauty of the expansive horizon line in Western Tanzania. We sourced supple leather to evoke the sun-drenched savannas. Siberian pine, tobacco, and smoked cedarwood round out the scent's polished aura. The rich aroma of honied hay evokes the raw, untamed wilderness of the Ufipa plateau.
Iconic Scents Candles are unique, meticulously formulated with only the most premium ingredients, non-corrosive to furnishings, safe for those in the home, and benign to the environment. Every Iconic Scents custom made vessel gains a second life as a decorative drinking glass. 
More Information

| | |
| --- | --- |
| Brand | Iconic Scents |
| Burn Time | 50 hours |
| Scent Family | Smoky |
| Primary Scents | Cedar, Pine, Tobacco |
| Wax Family | Soy Blend |
| Net Weight | 9 oz. |
| Dimensions | 3.75" tall x 3" wide |
Here's a list of related searches:
Below are our recommended products for you.