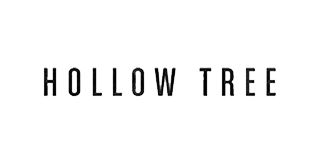 Hollow Tree - Canoe (Pine Needles) Candle
Description & Details
Hollow Tree Canoe Candle is pine trees, in all their glory! In celebration of Canada's 150 years of Confederation, Hollow Tree has created a special scent. Inspired by the explorers who discovered this great land and the leaders who shaped this country, reminiscent of their voyages throughout Canada's endless forests.
About the Canada 150 Logo: Composed of a series of diamonds, or "celebratory gems", arranged in the shape of the iconic maple leaf. The four diamonds at the base represent the four original provinces that formed Confederation in 1867: Ontario, Quebec, New Brunswick and Nova Scotia. Additional diamonds extend out from the base to create nine more points, in total representing the 13 provinces and territories.
Hollow Tree Candles hail from Canada and provide the ultimate olfactory experience of the forests in British Columbia, a line of pure beautiful candles that mixes memories of the forest into scents.
More Information

| | |
| --- | --- |
| Brand | Hollow Tree |
| Burn Time | 60 hours |
| Scent Family | Woodsy |
| Primary Scents | Pine |
| Wax Family | Coconut Blend |
| Net Weight | 9.17 oz. |
| Dimensions | 3.25" tall x 3.25" wide |
Customer Reviews
Bad, Bad, Bad, Candles

BAD BAD Candle. Do not waste your time with these. Worst burn, Non-stop black smoke from each one. The oils leached through the vessel and destroyed my table. There are so many other great brands of candles out there and but this is not one of them. Trust me!