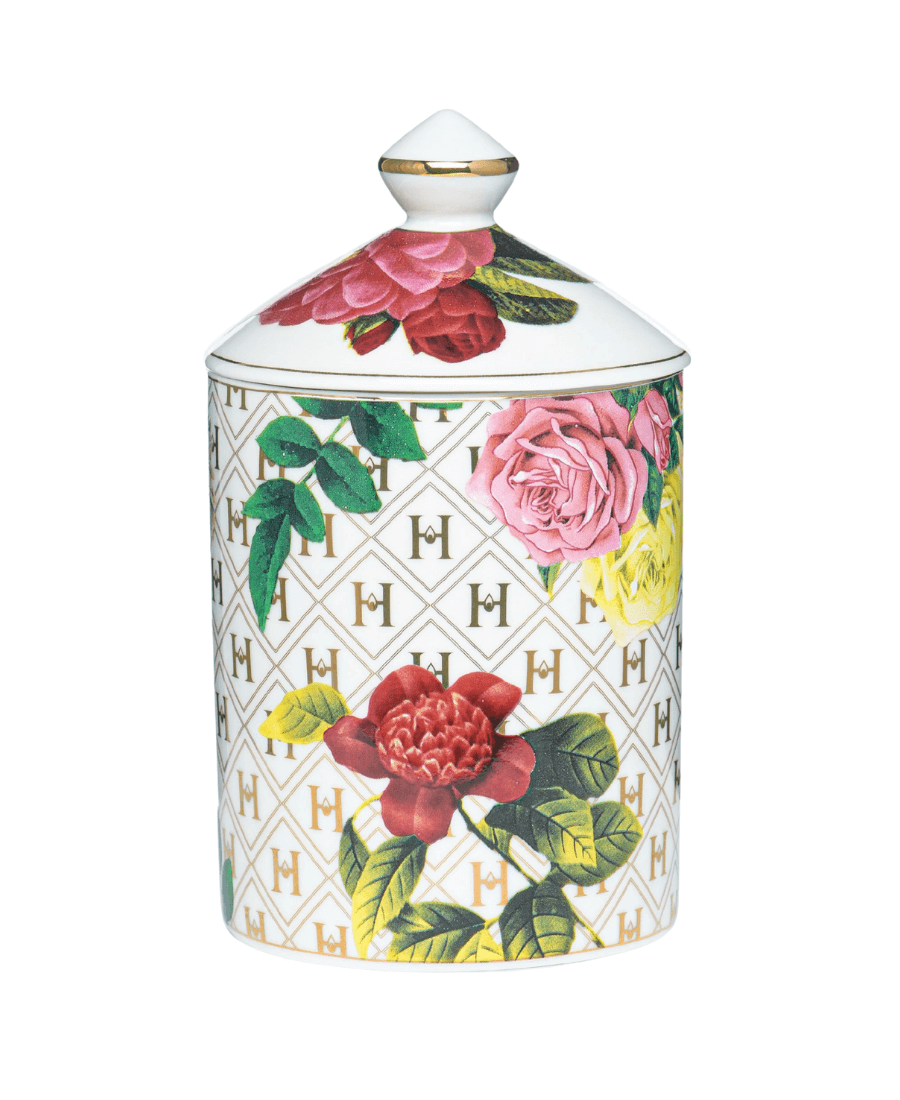 Description & Details
Harlem Candle Company Lady Day White Floral Ceramic Candle features our newly released "Lady Day" scent housed in a white and gold floral ceramic vessel portraying the iconic Harlem Candle Co. logo pattern. Once the candle finishes, the vessel becomes a beautiful home decor piece.  When Billie Holiday sang the blues, the world became seduced by her torchy tones. Throbbing, compelling and spellbinding… they called her Lady Day. Discover the smoky shadows and secret salons where she reigned supreme. Our Lady Day candle evokes the irresistible excitement of her Harlem nights and joyful appetite for life.  
Inspired by the white gardenia she always wore in her hair, a luminous opening of lush green leaves, neroli blossom and sparkling bergamot lead to a velvet heart of creamy gardenia, jasmine petals and ylang ylang. Coffee flower adds a spicy nuance, and a warm, addictive base of coconut milk, sandalwood and vetiver provide the perfect finish to this intoxicating blend that is vibrant and full bodied, yet graceful and delicate. Just like Lady Day.
Harlem Candle Company values & pay homage to how Harlem has blessed the world with cultural luminaries, creative vision & style. Harlem Candle Company takes on the tradition of this cultural light, packaging this history into curated scents that continue the tradition of Harlem as the light of the world. 
Below are our recommended products for you.