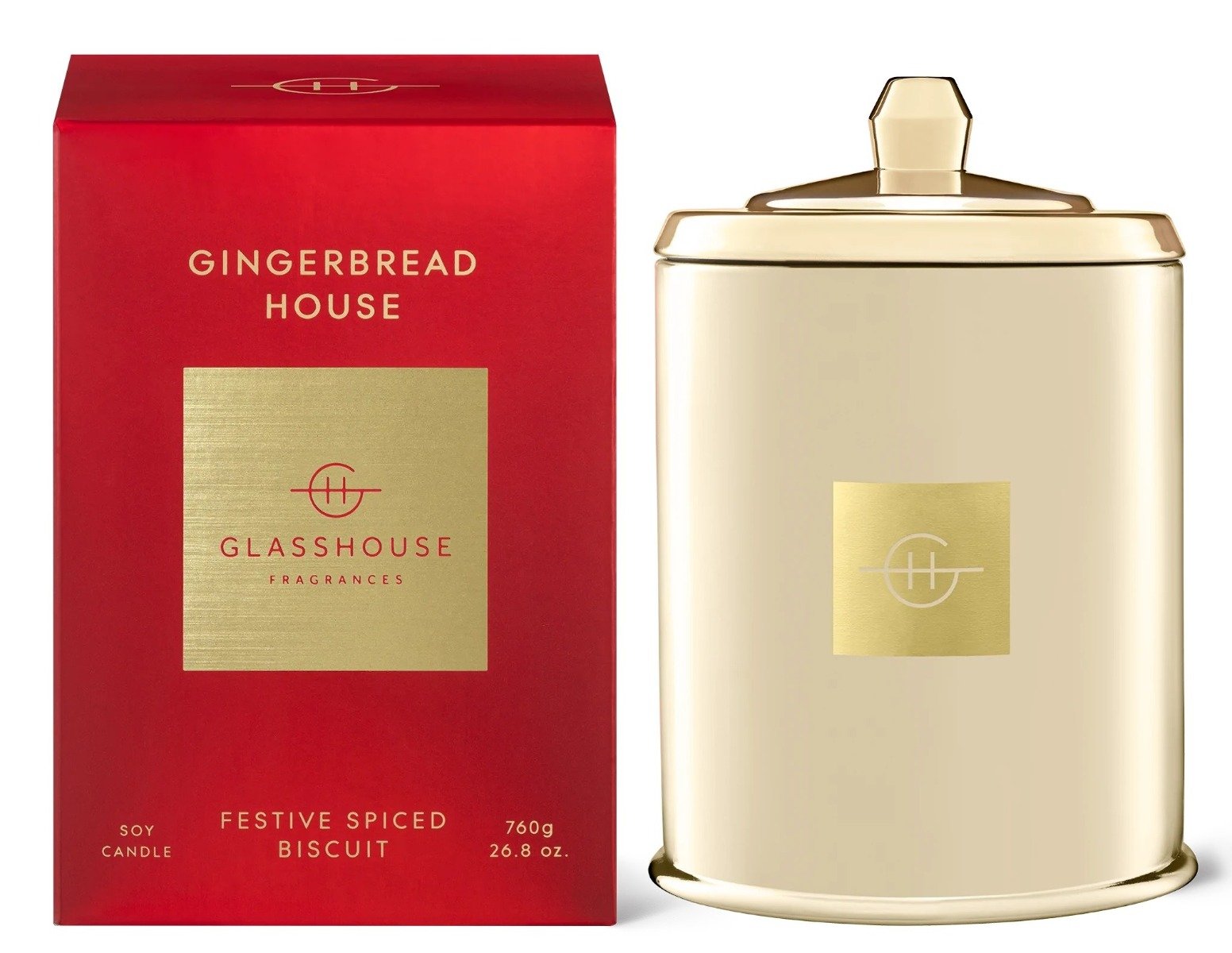 Description & Details
Glasshouse Gingerbread House Large Candle (Limited Edition): Let the scent of Gingerbread fill the air as oven-ready caramel, ginger and nutmeg blend with bourbon vanilla. Layer upon layer of sweet seasonal goodness will leave you longing for more of this nostalgic, festive fragrance. Top Notes: Orange, Almond, Caramel. Middle Notes: Cedarwood, Cloves, Cinnamon, Ginger, Black Pepper. Base Notes: Vanilla, Tonka Bean, Amber.
The decadence never ends with this supersized buttery, bourbon-spiked sweet 'n' spicy delicacy.
Glasshouse Candles are not your average home fragrances, each one is highly complex, and crafted to infuse your space with a signature scent. Glasshouse are triple scented, which means they use 3 times the average amount of high level fragrance in each of the artisanal candles. A proprietary non-toxic soy blend wax has been created exclusively by Glasshouse to ensure each candle burns evenly and cleanly all the way to the bottom of the jar, leaving behind a scent experience that is intensely fragrant. 26.8oz candles contain 3 wicks and burn up to 110 hours.
Here's a list of related searches:
Below are our recommended products for you.