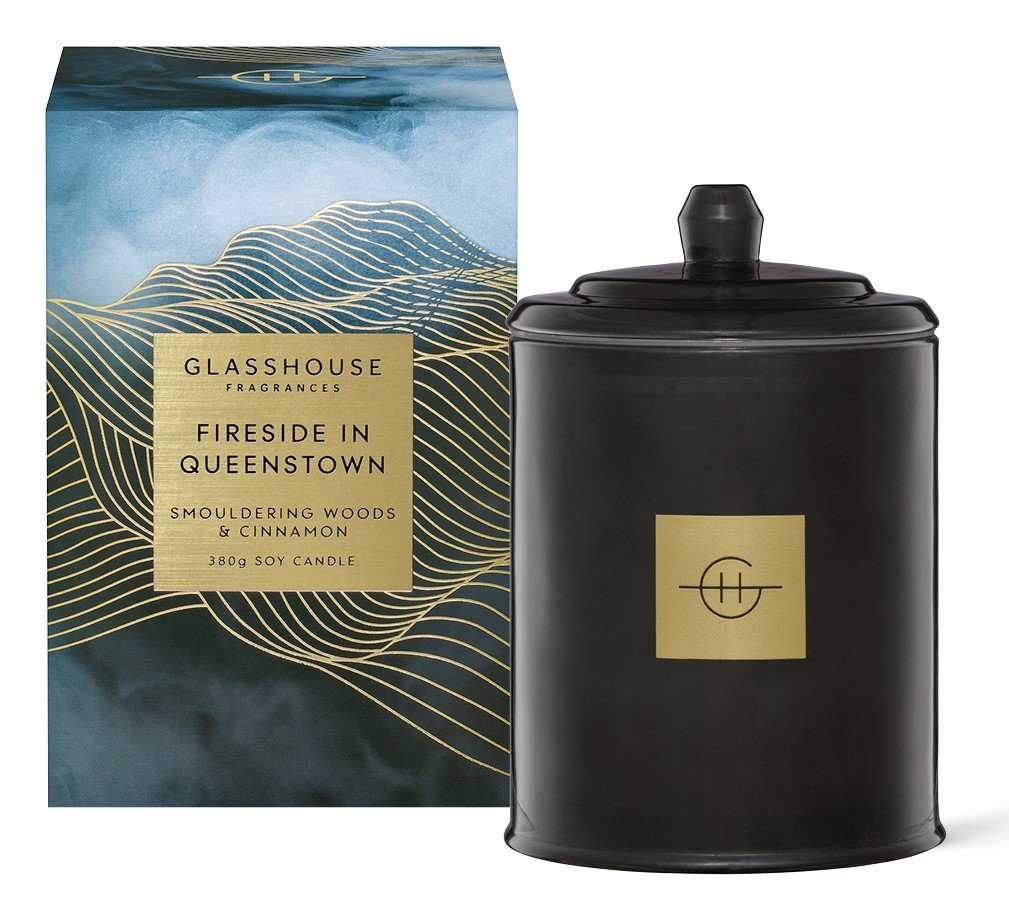 Description & Details
Glasshouse Fireside In Queenstown Candle (Limited Edition): Inspired by the majestic mountainscapes, postcard views and buzzy Après ski atmosphere of New Zealand's adventure capital, it conjures up visions of nights spent relaxing by the fire after a long day schussing the slopes.
Where spine-tingling adventure meets romance, this limited edition seasonal scent is a perfect olfactory escape. Clove, cinnamon and sandalwood create a rich warmth that envelops you like cosy cashmere, while notes of wild orris and precious guaiac wood lend an earthy, smoky tone that gives the impression of a toasty flickering fire.
This sensual-yet-earthy fragrance is as close as you'll get to lounging by a lodge fireplace without leaving your living room. Once lit it evokes everything chalet, from shaggy throw blankets to leather armchairs. A study in comfort, a touch of sweet 'n' spicy tonka bean rounds out the scent profile to perfectly capture alpine charm. Live for the magic of Après ski? This is the perfect pick to reinvigorate your mind, body and spirit this winter.
The dramatic black glass vessel is emblazoned with the iconic Glasshouse Fragrances logo lockup rendered in bright gold. The packaging recalls Queenstown's breathtaking alpine vistas, washed in dreamy watercolours.
Glasshouse Candles are not your average home fragrances, each one is highly complex, and crafted to infuse your space with a signature scent. Glasshouse are triple scented, which means they use 3 times the average amount of high level fragrance in each of the artisanal candles. A proprietary non-toxic soy blend wax has been created exclusively by Glasshouse to ensure each candle burns evenly and cleanly all the way to the bottom of the jar, leaving behind a scent experience that is intensely fragrant. 13.4oz candles contain 2 wicks and burn up to 80 hours.
Here's a list of related searches:
Below are our recommended products for you.