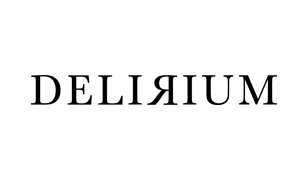 Delirium - Firewood & Whiskey Travel Tin Candle
Supply Chain Delays
This product is out of stock from the manufacturer with no current ETA available.

We are sorry for any inconvenience. Please click on the button below to be notified when this product returns.
Description & Details
Delirium Firewood & Whiskey Travel Tin Candle is a torrid masculine explosion of firewood, whiskey, incense, amber, musk, Mandarin and spicy cinnamon. Whiskey on the rocks on a winter's night.

Delirium Travel Tin Candles are hand-poured in Los Angeles, into oversized 6oz metal tins, perfect for travel and gifting! Delirium scents are meant to elicit a calculable (conscious and/or subconscious) response when experienced; possibly a state of uncontrolled excitement or emotion. Intoxicating, familiar, mysterious, arresting, unconventional, magnetic, hypnotic. Delirium.