Product Kush Home & Away Twinset you are trying to view is not available anymore.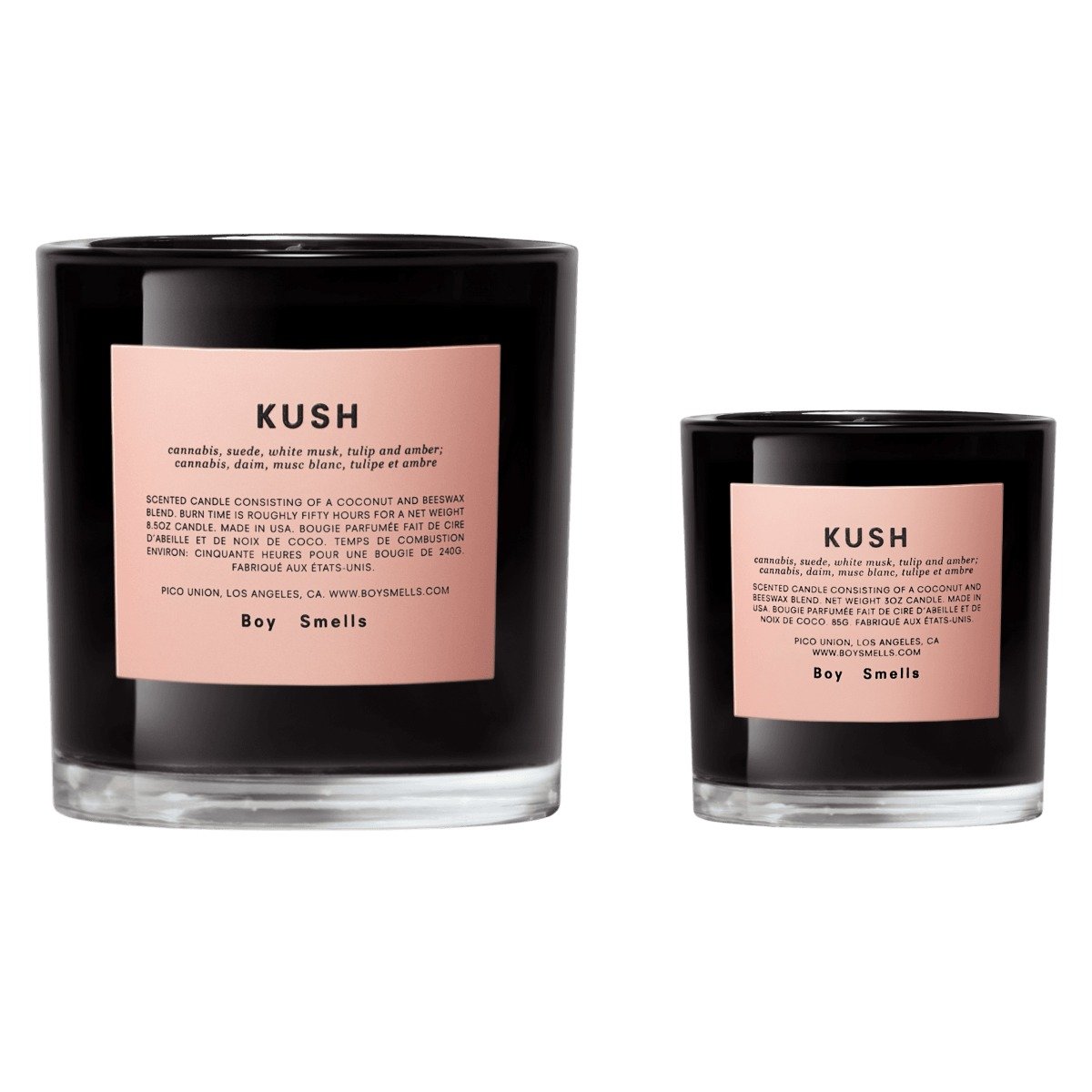 Description & Details
Boy Smells Kush Home & Away Twinset: ​invigorate the space you're in, be it at home or away somewhere. Presenting a highly giftable boxed set of your favorite smell that is perfect for the holidays, or for self-indulgence. This scented duo includes KUSH in both standard 8.5oz and 3oz votive sizes to make any space you're in feel like home. Cannabis, suede, white musk, tulip, and amber.
Boy Smells Candles are hand-poured with a coconut and beeswax blend, into a glossy black glass tumbler, nestled inside an embossed matte pink carton. Each scent has been developed to have its own unique expression; notes plucked from a personal catalog of olfactory memories, then evolved and expressed in a modern context. Both familiar and unexpected.
Below are our recommended products for you.