D.L. & Co. - Signature Candles
D.L. & Co. Signature Collection Candles come in finely crafted scalloped glassware that evoke turn-of-the-century style and splendor and use a patented high-grade European wax.
Holiday Gift Guide
Hand-picked by our staff for that special candle lover in your life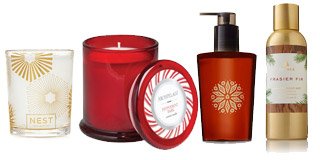 Gifts Under $25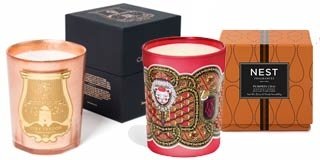 All Holiday Scents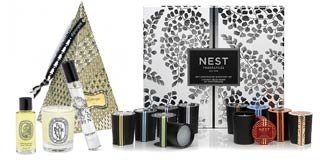 Gift Sets
Made in France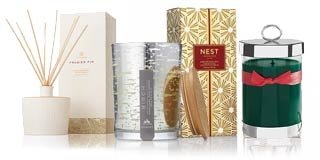 Holiday Tree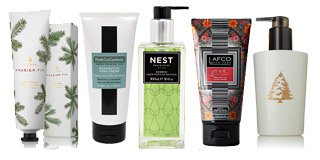 Bath & Body
More about D.L. & Co. - Signature Candles
D.L. & Co. candles are based on various poisons and are comprised of a patented blend of high-grade European waxes, many of which are used for luxury body creams and lotions. One immediately feels the difference in the wax when one runs a finger along its milky surface. Moist, but not greasy, it is virtually absorbed into the skin upon contact. D.L. & Co.'s candle wax formula not only burns cleaner than any other candle, it also houses the delicately balanced essential oils without altering their fragrance character. The wax in D.L. & Co. candles are specifically designed to have a low melting temperature, thereby yielding a greater liquefied surface area by which to better release the fragrance held within.
D.L. & Co. candle's love and appreciation for finely crafted glassware served as the inspiration for the distinctive scalloped glass that houses this fine candle. Evoking the fine vessels that flourished at the turn of the century until the middle of the 20th century, D.L.'s candle glass recalls the art deco period's penchant for organic yet stylized contours. The true brilliance of this floral design lies not only in its visual elegance, but also in that the form itself actually amplifies the fragrance while the candle is alight. When awakened, the D.L. & Co candle's fragrance reverberates into the air with a surprising liveliness.
Stitched in Burmese silk, these carefully crafted containers recall the boxes that held cufflinks and collars in a glorious day gone by. DL's candle is enclosed in a black satin ribbon imported from France, chosen for its exquisite sheen and weight.