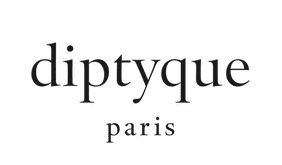 Diptyque - L'Elide Candle
Supply Chain Delays
Due to Covid-19, many manufacturers are experiencing supply chain delays. As a result, this product is temporary out of stock with no ETA.

We are sorry for any inconvenience this has caused.
Description & Details
Diptyque L'Elide Candle is an interpretation of the Eau d'Elide fragrance, evoking the bucolical scent of the Greek countryside of the Elide region under the sun, where the faun stops by. With bitter orange, lavender, nutmeg and sandalwood. Desmond Knox-Leethad a passion for calligraphy,crucial in the creation of Diptyque's visual identity. The vessel of this candle bears the study that lead to the creation of the Maison logo. A mystical creature fascinated him: the faun, representation of the God Pan, who adorned the bottle of Eau d'Elidein 1988. This scenery will be enhanced with a beautiful, simply engraved black porcelain vessel.
50 years after Diptyque's creation, the essence and spirit of 34 Boulevard Saint Germain have been "bottled", with technological expertise, giving rise to this emblematic collection.
Customer Reviews
Favorite.

This has got to be one of my all time favorites. Absolutely scrumptious!