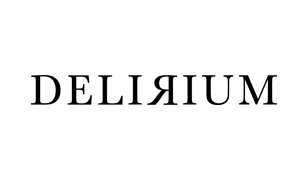 Delirium - Tobacco & Honey Candle
Supply Chain Delays
Due to Covid-19, many manufacturers are experiencing supply chain delays. As a result, this product is temporary out of stock with no ETA.

We are sorry for any inconvenience this has caused.
Description & Details
Delirium Tobacco & Honey Candle is a captivating intense union of tobacco, honey, caramel, vanilla & clove buds. A sweet, woodsy pipe.
Delirium Candles are hand-poured in Los Angeles, into a sleek black vessel, complete with a black debossed logo designed snuff lid. Delirium scents are meant to elicit a calculable (conscious and/or subconscious) response when experienced; possibly a state of uncontrolled excitement or emotion. Intoxicating, familiar, mysterious, arresting, unconventional, magnetic, hypnotic. Delirium.