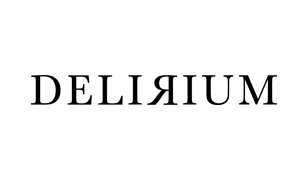 Delirium - Firewood & Whiskey Candle
Description & Details
Delirium Firewood & Whiskey Candle is a torrid masculine explosion of firewood, whiskey, incense, amber, musk, Mandarin and spicy cinnamon. Whiskey on the rocks on a winter's night. NEW BIGGER SIZE AND LONGER BURN TIME!
Delirium Candles are hand-poured in Los Angeles, into oversized vessels of hand-blown Mexican glass, each with its own personality & natural "defects", which may be repurposed for various uses, including drinking. Delirium scents are meant to elicit a calculable (conscious and/or subconscious) response when experienced; possibly a state of uncontrolled excitement or emotion. Intoxicating, familiar, mysterious, arresting, unconventional, magnetic, hypnotic. Delirium.
Customer Reviews
For the Man of the House...

I love, love, LOVE these Delirium candles, especially this fragrance. I bought something for my employer's house that would represent the male presence in his house, since his wife had all the other candle fragrances claimed. These candles were a huge hit at his birthday party last year. The house didn't smell all girly for HIS big day.