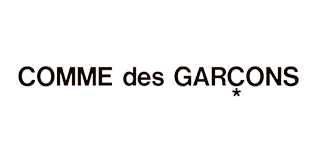 Comme des Garcons
Immerse in the world of Comme des Garcons candles and luxury perfumes, with a dark palette, bold logos and dramatic shapes, creating a signature aesthetic.
More about Comme des Garcons
COMME des GARÇONS, which means "like boys" in French, is a Japanese fashion label created by Rei Kawakubo. Renowned for its avant garde aesthetic and unconventional silhouettes, Kawakubo transformed the company into a profitable trend label. CDG is headquartered in Tokyo's Aoyama district, with a robust global presence. COMME des GARÇONS also consists of many diffusion lines, such as PLAY, Noir, Homme Plus, Homme Plus Sport, SHIRT, Tricot and more. Later in 2004, CDG developed a market-based branch save Dover Street Market, which shares its foremost collections as nicely as its diffusion lines, among a range of different designers and labels. The shop additionally aspects art installations and indoors designs by means of Kawakubo herself, among numerous different designers and artists. Candle Delirium is proud to be one of the very few stores that has Comme des Garcons candles.