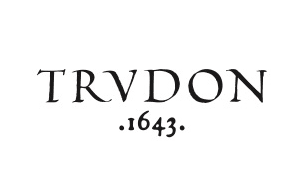 Trudon - Ernesto Diffuser Refill
Supply Chain Delays
Due to Covid-19, many manufacturers are experiencing supply chain delays. As a result, this product is temporary out of stock with no ETA.

We are sorry for any inconvenience this has caused.
Description & Details
Trudon Ernesto Diffuser Refill takes place in a hotel in Havana. Sizzling under the stubborn sun of the Revolution, fierce overtones of leather and tobacco meddle with resolution the waxy silence of wood. Breaking out of the cool dimness, sly grimaces emerge, framed by the smoke of cigars and the barrels of guns. Fragrance Notes: rum, grapefruit, bergamot, clove, oakwood, patchouli, labdanum, tobacco, moss, leather, amber.
The collection of Home Objects welcomes a new icon: the Trudon Diffuser joins L'OEuf, the Room Spray and La Promeneuse to further perfume interiors. Shaped out of the same emblematic Trudon-green glass, the 350ml fluted container is adorned with a gold emblem.  Handcrafted in the same glass manufacture than the candles, the Diffuser is topped with a 100% recyclable aluminum ring. Through it, you place 8 natural, black rattan sticks.