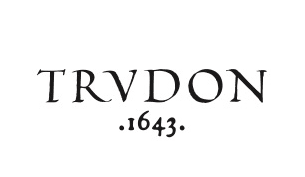 Trudon Candles
Trudon is among the oldest French candle manufacturers. Try the highest quality candles with a rich history when you bring a Trudon Candle home today!
More about Trudon Candles
In 1643 Maison Trudon arrived in Paris, working as a wax merchant, supplying his customers with candles. Trudon perfected his candles and on the eve of Louis XIV's reign, Maitre Trudon created the business that carried his name, eventually becoming a wax supplier to Napoleon! Over the years, Trudon Candles have been made for the world's greatest names in design: Hermes, Guerlain, Dior. Trudon is now the oldest French manufacturer and produces candles of the best quality according to its time-honored traditions. Try the Trudon Ernesto with undertones of leather and tobacco. Or try a Trudon Solis Rex candle, reminiscent of the wood floors of the Palace at Versailles. One of the most popular products we carry is the Trudon Abd El Kader, available in candle and room spray. The Trudon Spiritus Sancti is also exquisite combinations of powerful earthy aromas. It goes without saying that each of these items is a work of art and aesthetically pleasing, but it is worth sharing that you can most certainly find ways to match your decor with Trudon candles in white, blue, green, red, and pink. Shop at Candle Delirium for all of your luxury candle needs today!