Product Frasier Fir Ceramic Diffuser you are trying to view is not available anymore.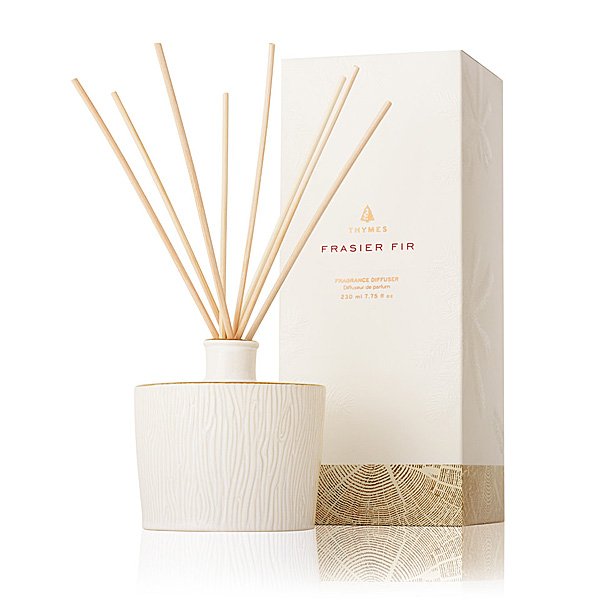 Description & Details
Thymes Frasier Fir Ceramic Diffuser is a beautiful white wood grain ceramic vessel, trimmed with 24-karat gold, filled with an aromatic snap of crisp Siberian fir needles, heartening cedarwood and relaxing sandalwood, forming a refreshing bed of crisp, just-cut forest fragrance.
A refreshing home fragrance for Christmas, seasonal holidays or whenever. Slender rattan reeds absorb the scented oil, releasing crisp, just-cut forest scent throughout your surroundings. A beautiful tradition for giving to others, and to yourself.
Here's a list of related searches:
Below are our recommended products for you.