Product Rinder Candle you are trying to view is not available anymore.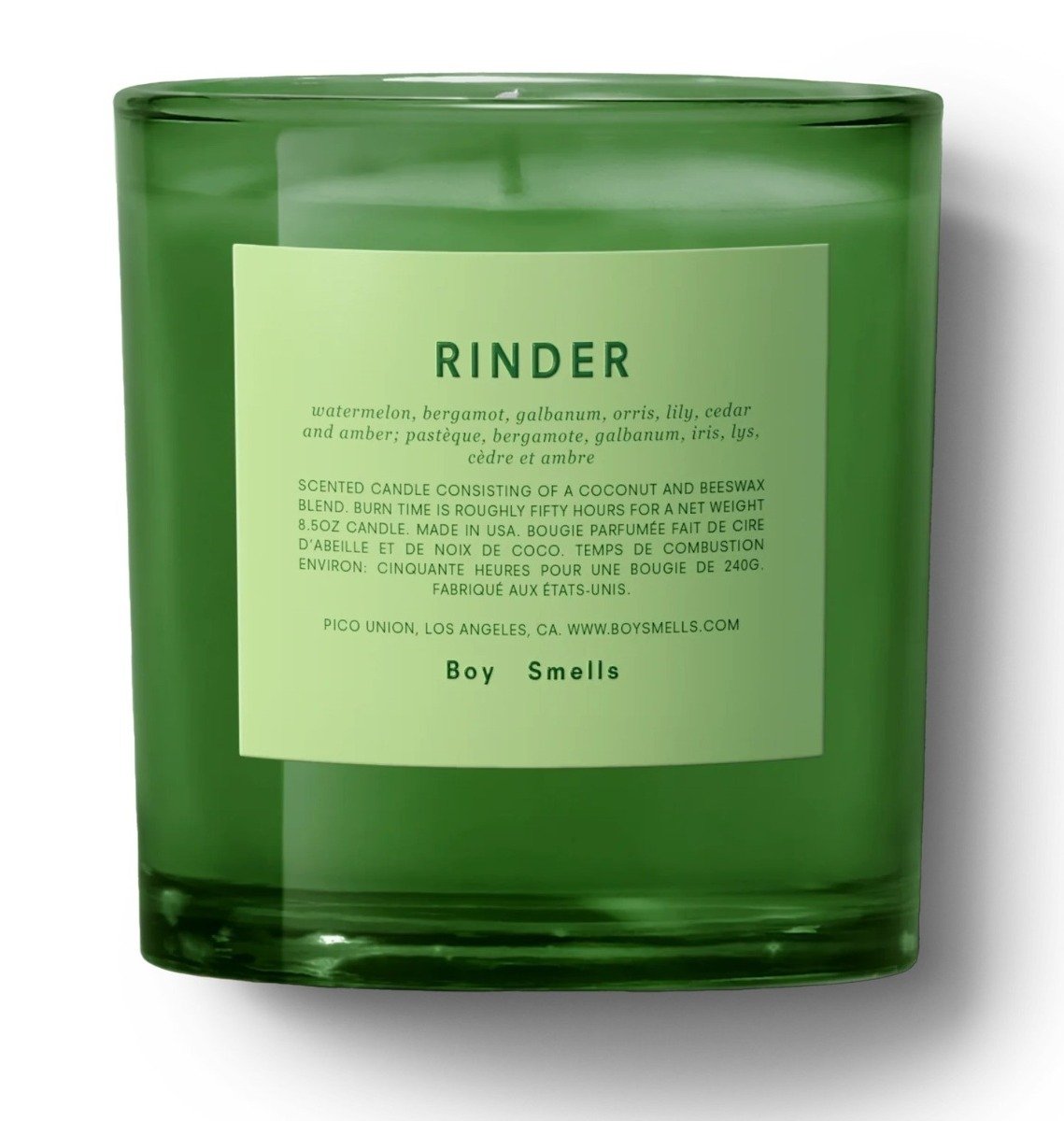 Description & Details
Boy Smells Rinder Candle is a cool hit of mouth watering melon. Rinder is a spontaneous date with earthly delights. This lush crush of juicy watermelon has a dark personality of spicy patchouli, fancy orris and cedar. Sweet enough to introduce to mom, but complex enough to keep you coming back. NOTES: watermelon, bergamot, galbanum, orris, lily, cedar and amber.
The new Limited Edition Boys Smells Farm to Candle Collection is here and ready for your table! 3 delicious delectable scents, for the perfect Summer burn!
Boy Smells Farm to Candle Collection are hand-poured with a coconut and beeswax blend, into a glossy, transparent green glass tumbler, nestled in an embossed matte green carton. Each scent has been developed to have its own unique expression; notes plucked from a personal catalog of olfactory memories, then evolved and expressed in a modern context. Both familiar and unexpected.
Here's a list of related searches:
Below are our recommended products for you.