Product Agua de Jardin Candle you are trying to view is not available anymore.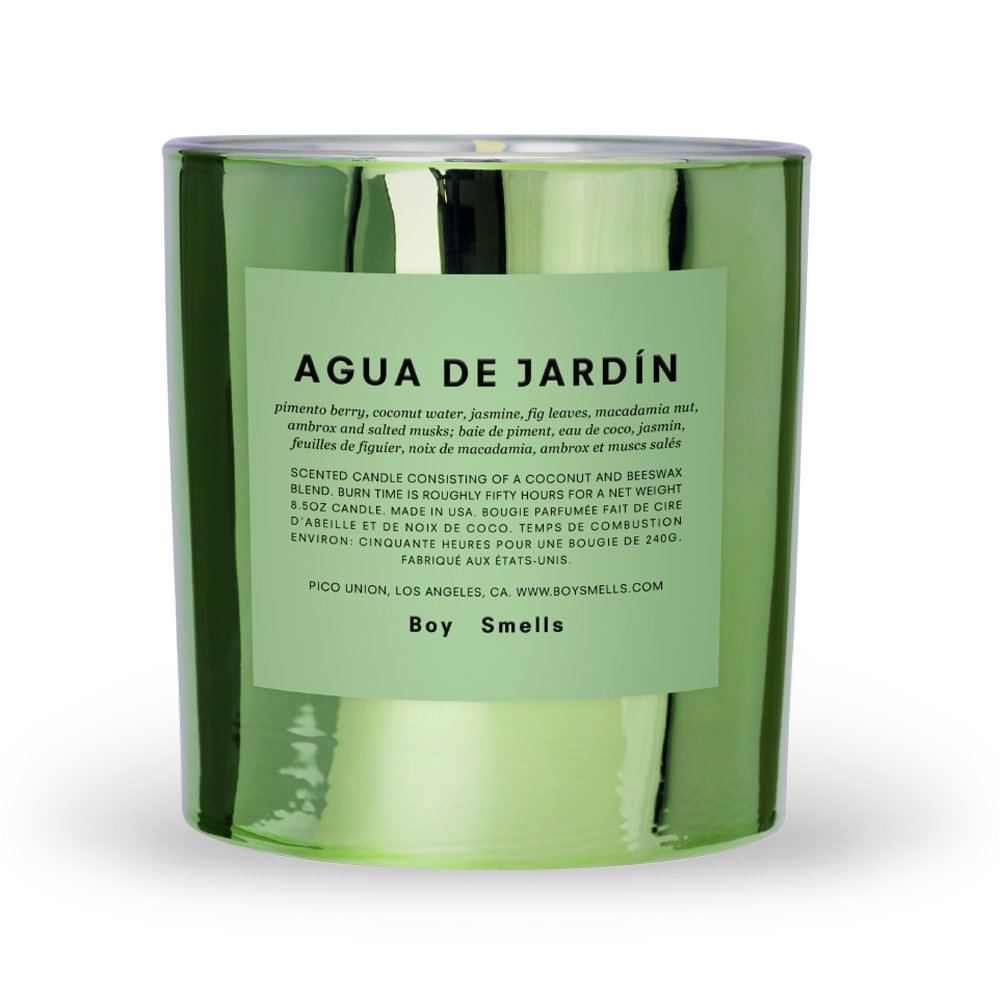 Description & Details
Boy Smells Agua De Jardin Candle is a scented shamanic awakening taking you to the lost civilizations of lush greens. The velvet finish of ambrox mixed with the astral spice of pimento berry and ivy leaves channel the healing connections to nature. Watery coconut, jasmine and fig leaves give lushness to the palate while macadamia nut grounds you in a rich earthy exotic base. Inhale deeply to exhale deeply. You have entered the cool, inner sanctum of AGUA DE JARDÍN.
Boy Smells HYPERNATURE is a limited series of sensorial simulations to awaken your inner alchemy and transport you to new worlds where the beauty of nature is magnified into an eruption for the senses. In tow are uncharted territories of mind-expansion, out of body experiences triggered by experimental aromas, and new fantasies for a crystalized future. Hypernature awaits.
Below are our recommended products for you.