Product Amber Incense you are trying to view is not available anymore.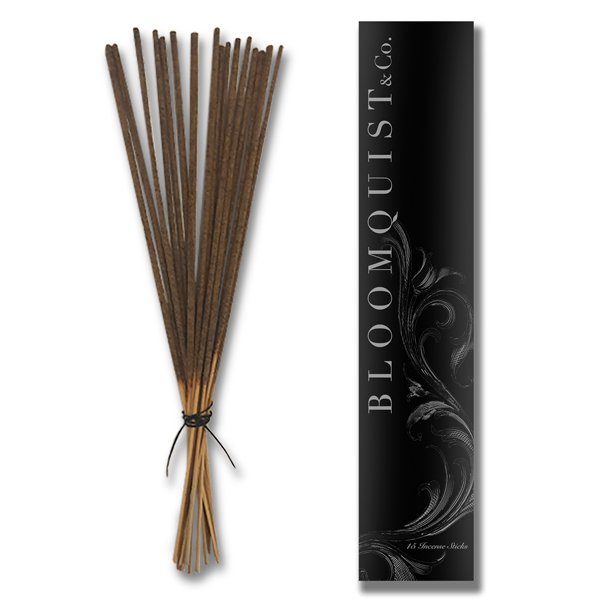 Description & Details
Bloomquist & Co. Amber Incense is an earthy resinous wood scent combined with a calming sweetness and the perfect amount of divine spice. Amber has been used for thousands of years in meditation rituals. The scent has been said to amplify inner peace, love and healing.
Bloomquist & Co.'s collection of incense is natural, powerful, clean and titles direct. Each stem has been hand crafted from eco-conscious bamboo shoots. Every fragrance oil has been mindfully curated from the finest materials nature can provide. With a proud heritage from Sweden, founder Chase Bloomquist clashes Swedish design concepts and Victorian Medieval impressions as the inspiration behind the packaging design. Sleek, unique, simple, yet bold.
As the finest fragrances transform your space, relax and welcome the exquisite sense of comfort and relief, knowing that you are now at peace.
Below are our recommended products for you.