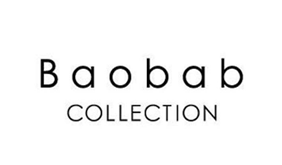 Baobab Collection - Stones Marble Totem Large Diffuser
Supply Chain Delays
Due to Covid-19, many manufacturers are experiencing supply chain delays. As a result, this product is temporary out of stock with no ETA.

We are sorry for any inconvenience this has caused.
Description & Details
Baobab Stones Marble Totem Large Diffuser is hand-blown by our glass artisans. In reference to the color scheme of precious marble, their ceramic caps are black and silver in accordance with the bottles. The scent is a mysterious blend of leather and tuberose perfectly embodying the dual personality of Marble Stones, both feminine and masculine.
Just like the baobabs overlooking the African savannah, Baobab Collection's candles and diffusers, made of either hand-blown glass or metal upholstered in precious leather, are known for their size and original designs. They are extraordinary objects providing an olfactory and aesthetic experience. Baobab Collection candles are hand-poured into glass that is hand-blown by master craftsmen, making each one completely unique. A black ribbon with the brand's logo is then added to every candle before it is wrapped in an elegant black box.