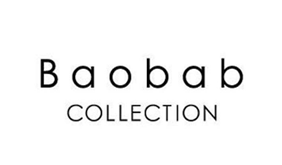 Baobab Collection - Rainforest Amazonia Max35 Candle
OUT OF STOCK
This product is out of stock from the manufacturer with no current ETA available.

We are sorry for any inconvenience. Please click on the button below to be notified when this product returns.
Description & Details
Baobab Rainforest Amazonia Max35 Candle is a hand-blown opaline glass in which turquoise, blue and brown glass confetti is inserted. Each glass is unique, as the color is embedded into the glass in a random fashion. Recalling the vibrant colors of the forest that it represents, its fragrance of bergamot, green tea and Atlas cedar, will take you into a vegetal freshness full of mystery.
Just like the baobabs overlooking the African savannah, Baobab Collection's candles and diffusers, made of either hand-blown glass or metal upholstered in precious leather, are known for their size and original designs. They are extraordinary objects providing an olfactory and aesthetic experience. Baobab Collection candles are hand-poured into glass that is hand-blown by master craftsmen, making each one completely unique. A black ribbon with the brand's logo is then added to every candle before it is wrapped in an elegant black box.