Product Hope Hostess Candle you are trying to view is not available anymore.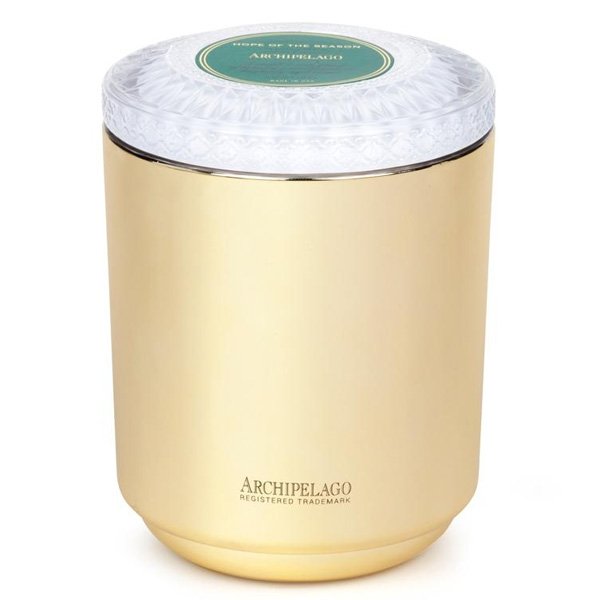 Description & Details
Archipelago Hope Hostess Candle is the perfect holiday gift for any occasion. The traditional blend of Noble Fir, Balsam, and Juniper berries are blended with premium wax and hand poured into a beautiful gold glass container with a cut glass lid. Hope of the Season is the perfect way to say "thank you for having us".
Archipelago Hope Half Kilo Boxed Candle is part of Archipelago's TRADITIONAL HOLIDAY COLLECTION that feature an elegant assortment of Candles and Dry Diffuser Gift Sets (the glass holders double as burning domes for votive candles)!
Here's a list of related searches:
Below are our recommended products for you.