Product Black Forest Votive Candle you are trying to view is not available anymore.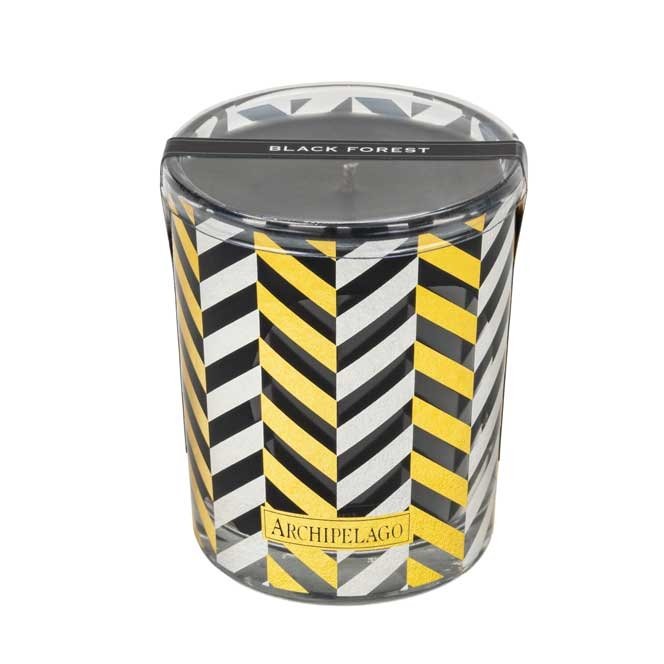 Description & Details
Archipelago's Black Forest Single Votive Candle makes an elegant stocking stuffer. The holiday fragrance blend of Dark Ebony Woods, Douglas Fir, and Black Currant is carefully hand-poured with a premium wax blend into a beautifully decorated glass jar and has a burn time of approximately 18 hours. Each votive makes a great gift or an elegant addition to your holiday decorations.
Archipelago's Black Forest Home Fragrance Collection is best described by one word: intoxicating! Rapidly becoming a must have celebrity favorite, this luxurious scent contains aromatherapy essential oils, wrapped in a sultry blend of black currant, ebony wood and douglas fir. Set the perfect mood or fill any room with this luxurious, decorative and dramatic scent. Bring home a Black Forest Soy Scented Candle today!
Here's a list of related searches:
Below are our recommended products for you.