Product Blackberry Honey Candle you are trying to view is not available anymore.
Other products from the Apotheke Candles category.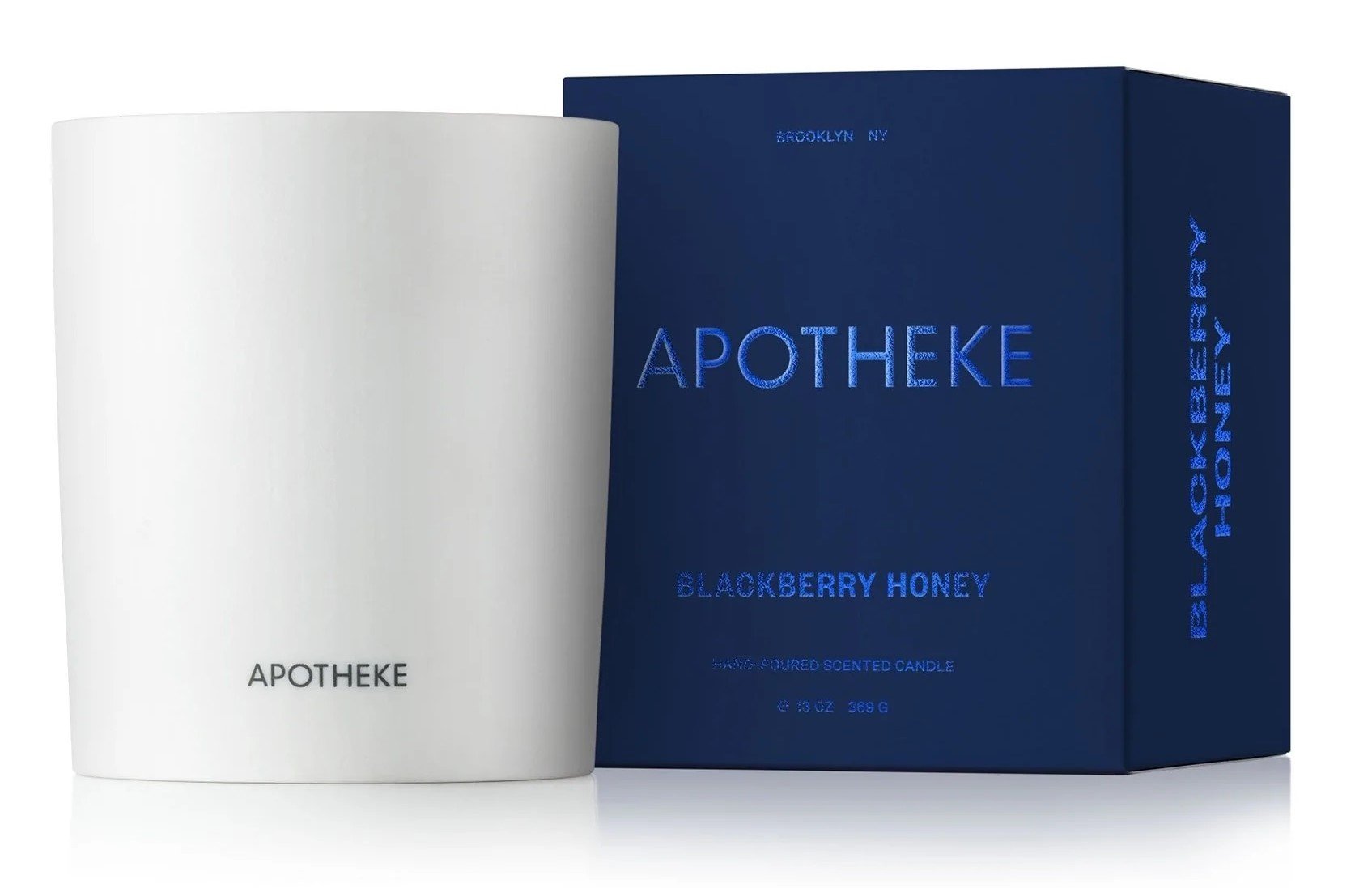 Description & Details
Apotheke Blackberry Honey Candle: This fruity, delectable scent opens up with sweet berries, blended with creamy coconut drizzled in decadent honey, wrapped in mouth watering caramel, vanilla and maple.
Apotheke Candles Fall Collection candles include extraordinary scents that burn clean, enhancing any room with beautiful, simple design. Apotheke Candles are made in Brooklyn, of a high quality soy wax blend and burn 60 hours.
Here's a list of related searches:
Below are our recommended products for you.