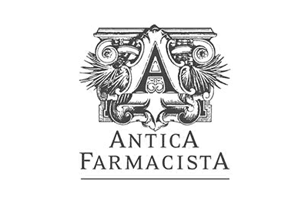 Antica Farmacista - Orange Blossom, Lilac & Jasmine 500ml Diffuser
Description & Details
Antica Farmacista Orange Blossom, Lilac & Jasmine 500ml Diffuser is a bright, captivating fragrance that begins with floral notes of orange blossom, lilac and jasmine which mingle with citrus notes of mandarin and lemon. A subtle hint of vanilla musk grounds the fragrance, rounding out its dry down.
Antica Farmacista Home Ambiance Fragrance, the signature product in the collection, is a unique and beautiful way to fragrance and decorate the home. Antica Farmacista Diffusers utilize antique inspired apothecary bottles, filled with fragrance, to permeate the air through the bottles' open neck and white birch reeds that are inserted to further diffuse the scent.
Customer Reviews
World's Finest Ingredients?

Bought the Antica Farmacista Orange Blossom, Lilac and Jasmine. Lovely scent. I was disappointed to discover that the ingredient list contained benzophenone, a controversial ingredient that may cause health issues. Need to be more attentive to the ingredient list before purchasing.