Tocca Candles
Tocca Candles are synonymous with simplicity, refinement and sensibility. If there is one accessory with which to adorn your home, let it be a Tocca candle.
Holiday Gift Guide
Hand-picked by our staff for that special candle lover in your life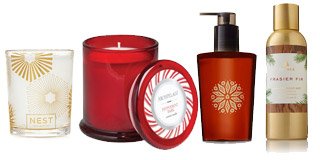 Gifts Under $25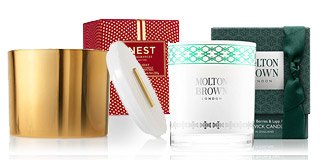 All Holiday Scents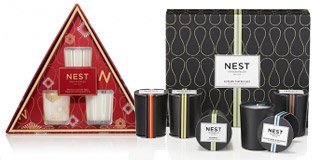 Gift Sets
holiday Kitchen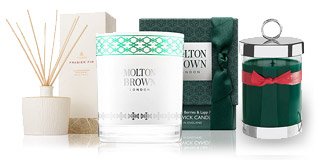 Holiday Tree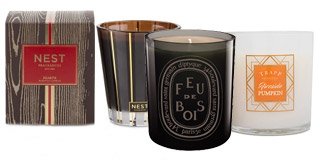 By The Fireplace
More about Tocca Candles
Small indulgences can go a long way. If there is one accessory with which to adorn your home, let it be a Tocca candle. Nothing is more powerful than the way a scent makes you feel. Tocca candles are synonymous with simplicity, refinement and sensibility and evoke specific moods and emotions linked by an exotic romanticism and old-world sentiment.
Tocca Beauty's aromatic candle scents are based on simple accords of fragrance notes. Each Tocca candle inspires distinct moods, rich in meaning and memories. The aromas further evolve in meaning as they are named after classic film icons with unique character traits. While each Tocca candle embodies a different personality, they all convey the romantic connotations synonymous with the Tocca name. These candles include: Cleopatra, Sofia and Grace.
Another group of Tocca candles take you on a journey around the world. Tocca's fascination with travel continues with fragrance candles inspired by some of the most romantic and exciting places throughout the world. Each scent captures the unique essence of an exotic location and utilizes its natural resources. These candles include: Ydra, Havana, Kyoto and Tahiti.
Tocca Beauty's signature scent, Touch is also incorporated in the candle collection as Feu de Touch, a timeless classic for any room in the home. Tocca's Stella and Florence fragrances add notes of freshness and sophistication to the Tocca candle collection. Both embody the Tocca spirit by capturing the essences of some of nature's greatest gifts. The Yma and Tara candles pay homage to two legendary icons – Peruvian singer Yma Sumac and the Buddhist goddess Tara. Guava and red currant combine for a fresh and exotic scent in Yma while Himalayan White Ginger Lily provides a classic floral fragrance in Tara.
Tocca candles will burn for 60 hours and come in a 10.6oz (300g.) glass. Tocca's first ever individual travel-size candles will burn for 20 hours and feature their own Tocca matchbook. Also introduced, in select scents the Tocca Luxe candle and diffusers!
We hope Tocca Candles inspired you to check out all the other great products that we carry including Fury Bros Candles and Rigaud Candles.